Last Updated on November 15, 2021
HOT! There is a new freebie with Vogue Insiders. This time, select users of the platform will be receiving a free Glossier Moisturizer sample by post.
Vogue Insiders are offering free samples of Glossier Priming Moisturiser to registered users whose profile matches with this product.
It's difficult to find the perfect base for your skin tint, but this one is perfect! The creme visibly evens out skin texture and minimizes the look of pores. This Glossier Moisturizer is a popular choice among makeup artists because it balances a range of skintones, including extremely dry and oily. It provides a smooth surface so that the foundation will glide on easily and with reduced risk of irritation or breakouts.
How to get a free Glossier Priming Moisturiser sample with Vogue Insiders?
If you are already a member of the Vogue Insiders Beauty community, simply check your email inbox to see if you have received an email from the Vogue Beauty team announcing that you will be receiving this free Glosser Moisturizer sample to test out. Here's a snapshot of the email.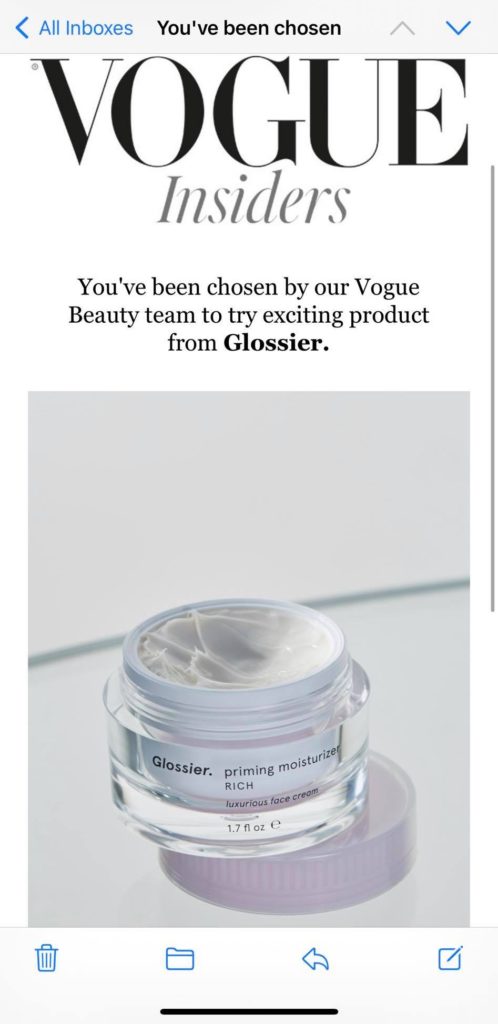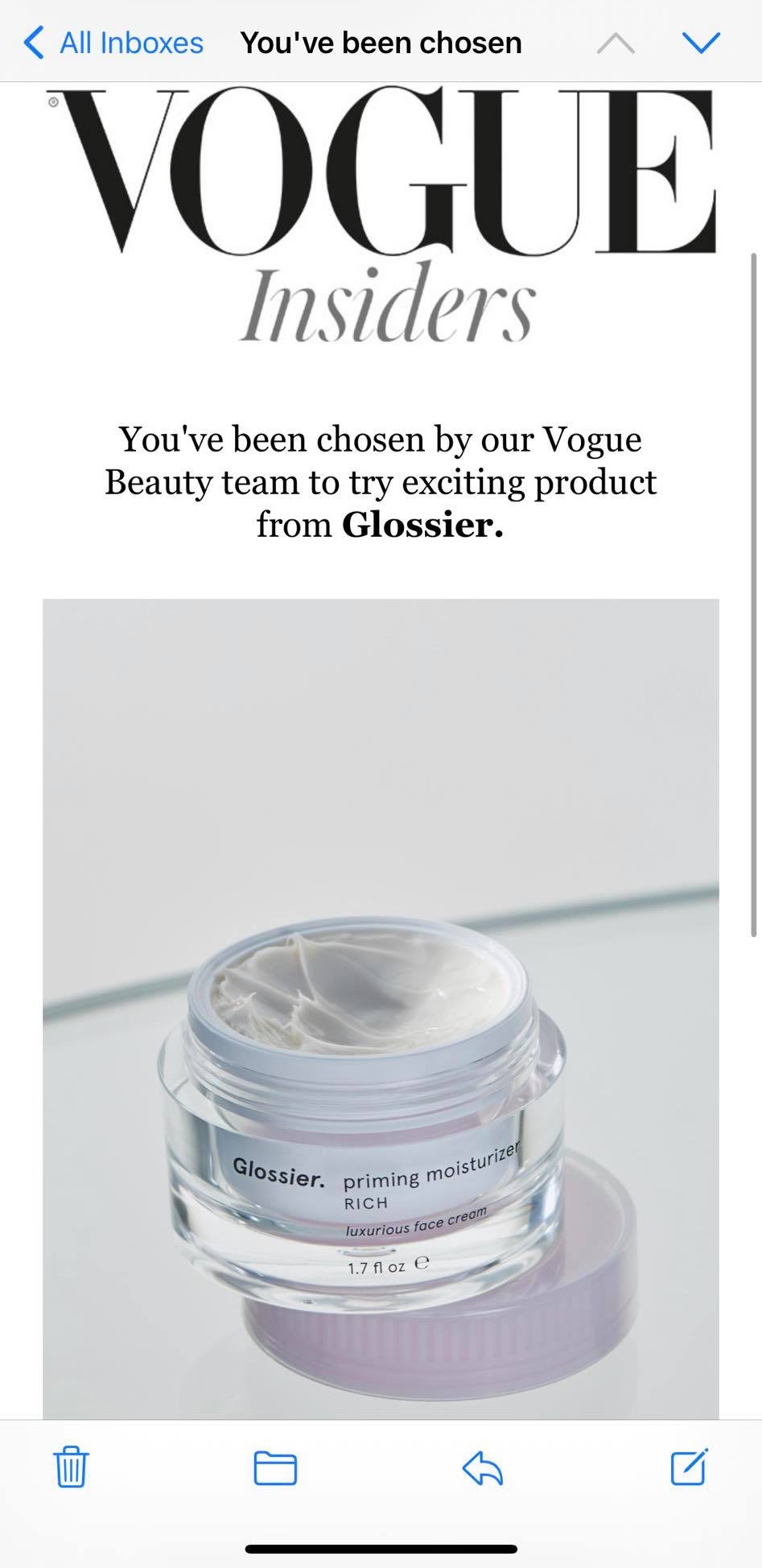 If you are not a member as of yet, I suggest you join the Vogue Beauty community. This way, you won't miss out on future freebies and great offers like this one. You can read more about it.
Or click here to join the Vogue Insiders Community.
Be the first to get the latest freebies in your inbox