Last Updated on February 15, 2023
SuperSavvyMe is giving you the chance to score a free Gillette Labs Blades sample and receive it by post without any fees.
Gillette Labs Blades are the best at the best choices when it comes to shaving your face. The Gillette Labs Blades refill cartridges, features new blades and lubricants in a convenient cartridge that maintains an optimal razor glide and smooth shave from first use. This blade has a finer blade edge with five cutting-edge precision trimmer blades for maximum closeness. It also features advanced lubrication technology that creates an optimal protective layer between skin and blade for enhanced comfort and better glide. This allows for more comfortable shaving during longer shaves
You can claim a free sample pack that contains 2 Gillette Labs Blads refills to try it out. Here is how.
How to get a free sample pack of Gillette Labs Blades?
There are 10,000 free samples available to residents of the UK, through a sponsored post on Facebook and Instagram. So to get yours, you need to follow the tips below as usual. Then wait for the sponsored advert to pop up in your social feed.
Like the SuperSavvyMe page on Facebook
Interact with the brand by liking recent posts, leaving a comment, or watching a video they recently shared
Lookup the Gillette Labs Blades on the internet or the Facebook Search Bar
Here is a screenshot of the sponsored advert you should keep your eyes peeled for.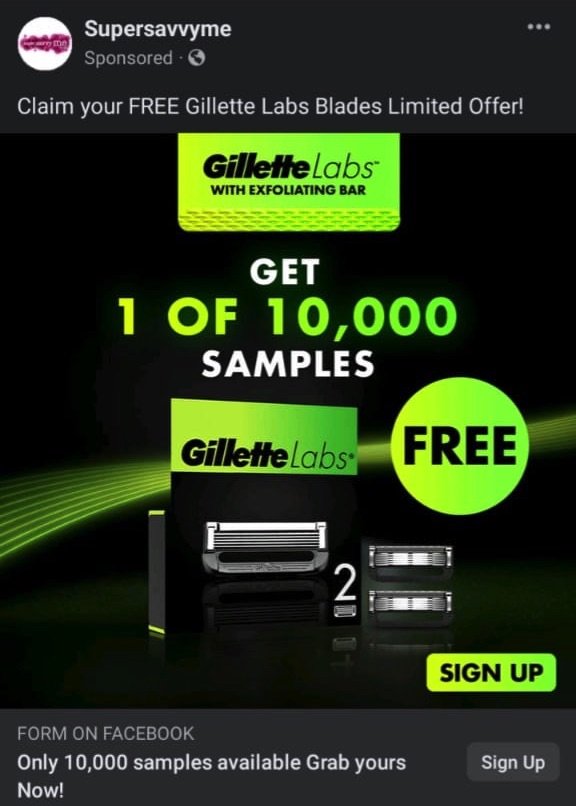 This offer is available for a limited time only or while supplies last. It's only accessible from Facebook and Instagram sponsored posts. But stay tuned for a possible direct link to the offer.
UPDATE: I found the targeting details. So it's currently showing up to select UK residents who :
Set their age 18 years old and above
Interested in Coupons, Skin Care…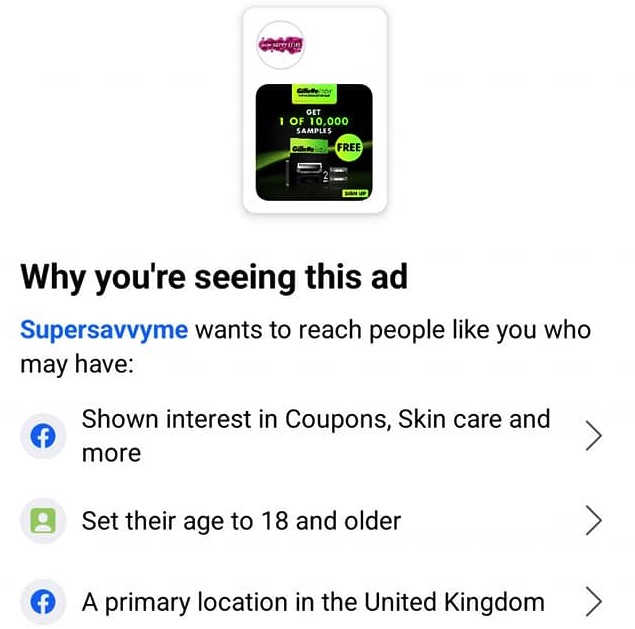 Be the first to get the latest freebies in your inbox