Last Updated on November 18, 2021
Grab free Yves Saint Laurent Touche Eclat Foundation samples with YSL whilst supplies last.
Find below all available offers for UK residents.
Foundation is THE basis of make-up. It will determine the success, or not, of our make-up. It unifies our facial skin tone and serves as a base for the rest. But what do we expect from a good foundation? Which one is the best one? It depends, because each one of us has a specific type of skin, and has unique needs. That is why, what is perfect for me, might not be perfect for you.
To help you find the best foundation that matches your skin type and skin tone, we are inviting you today to take advantage of this great free sampling opportunity.
Today's freebie is brought to you by Yves Saint Laurent. Yes, the luxury brand is inviting you today to request your FREE Samples of Yves Saint Laurent Touche Éclat Foundation.
How to get free samples of YSL Touche Eclat Foundation?
Thru Facebook and Instagram sponsored posts – AVAILABLE
As of November 16, 2021, a new sponsored post from YSL Beauty UK is running on Facebook. The post is giving away a free Touche Eclat Foundation sample to UK residents. There's no direct link to request the freebie. However, what you can do is stay alerted while scrolling your social feed.
The advert is powered by SoPost, and it looks like the snapshot below. But there are other variants so stay sharp and hopefully it will pop up for you.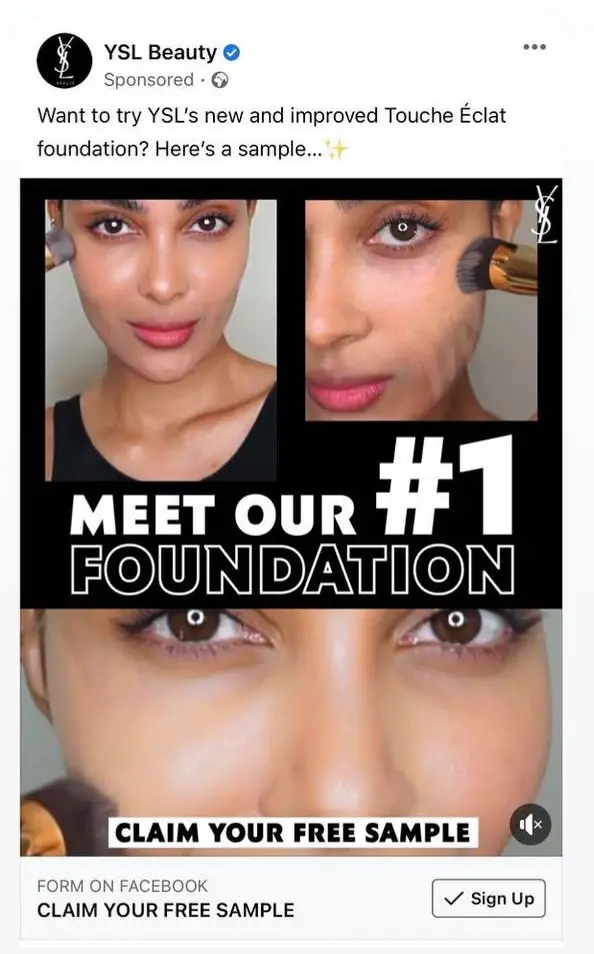 There are plenty of other variations showing up on Instagram as well.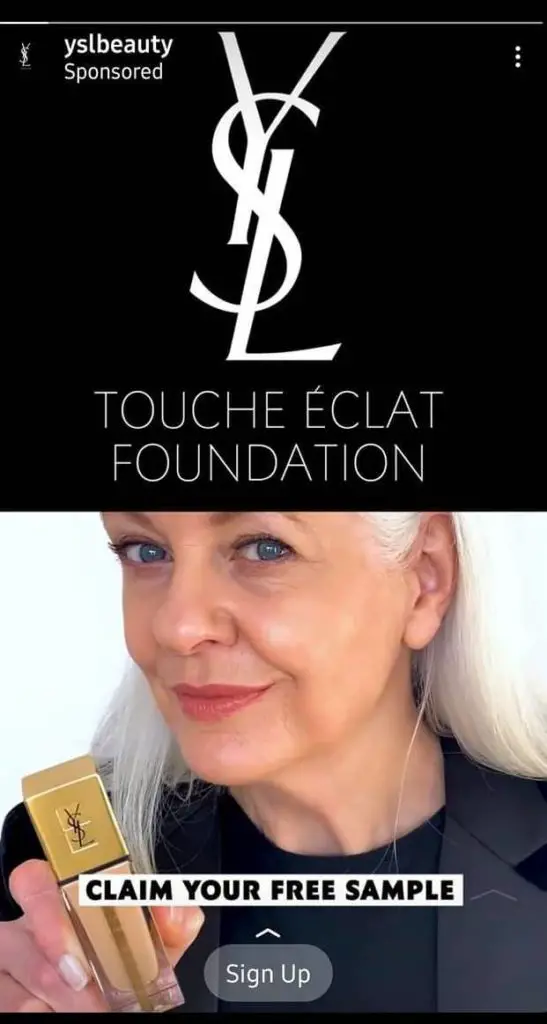 SoPost Direct link to form – SOLD OUT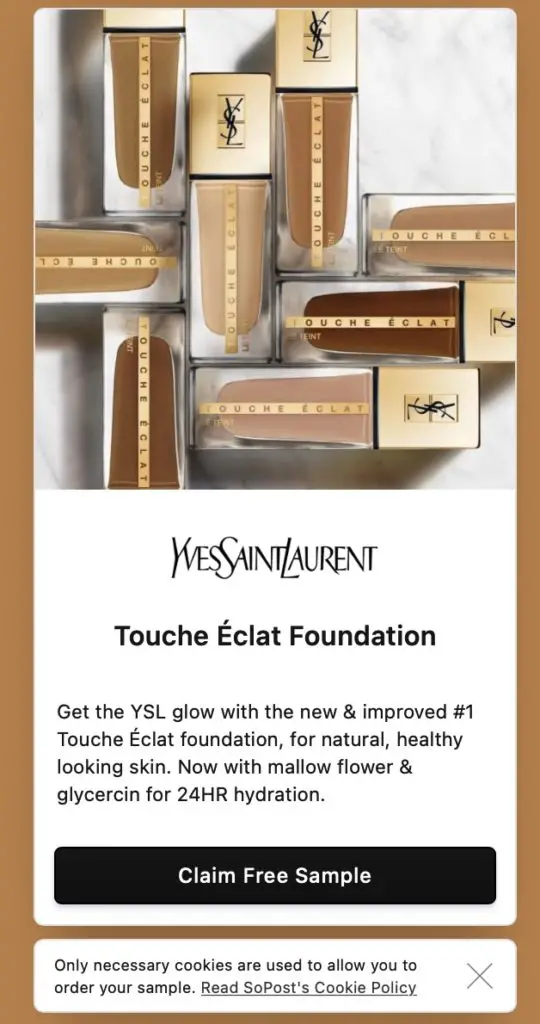 Hurry up to claim a free sample of Yves Saint Laurent Touche Eclat Foundation while supplies last.
A new direct link to SoPost form showed up. Be quick to follow this link to the sampling page. Fill out the form and confirm to receive your free YSL Foundation sample by post.
In-store YSL Foundation sample kit – could be expired.
Want to try this Yves Saint Laurent Foundation? Of course, you do! Well, you are in the right place.
All you need to do is follow our instructions detailed below, to get your hands on a free sample kit of YSL Foundation :
The first step never changes. To get started, click on the "Get this free sample" button located down under this page.
By doing so, you will be automatically redirected to the dedicated page of this offer, on the YSL website.
So, once you are there, scroll down until you find this freebie deal. Check the picture below, so you can know what you are looking for.

When you find it, click on the "Find my shade" button to find out which shade is best suited for you.
You will be asked several questions about your skin type and tone. Once you are through with that, you will be given the right shade for you.
Save your voucher on your smartphone, or print it off.
The last step is to locate your nearest Yves Saint Laurent counter. After that, go over there and request your free Samples of Yves Saint Laurent Touche Éclat Le Teint Foundation.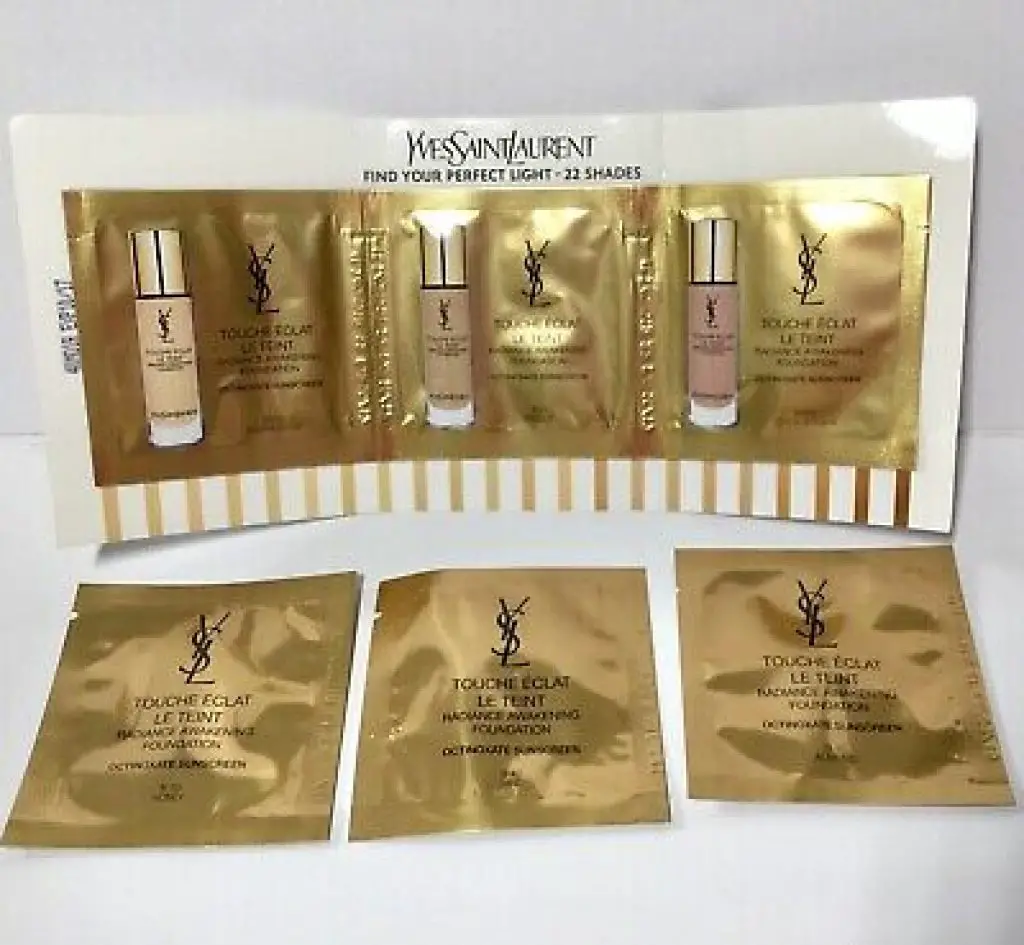 This free sampling campaign is only valid in participating stores of Yves Saint Laurent. So, only for residents of the United Kingdom.
Valid while supplies last.
Be the first to get the latest freebies in your inbox