Last Updated on August 24, 2023
We invite you today to request your free Huggies DryNites Pyjama Pants samples without spending a cent.
Having children can change anyone's life. In fact, once we have children, we become super protective and that includes wanting to offer them the best care and products out there.
In order to help you find the right products that best suit your baby's needs, Huggies is launching a pretty lovely sampling opportunity.
Huggies is a very famous brand for baby care and products. You could hurry up today to get some free samples of their products to try for free.
How to get your free samples of Huggies Dry Nites Pyjama Pants?
Please follow the detailed easy step-by-step guide below, in order to request your free samples of Huggies DryNites Pyjama Pants.
Start by clicking on this link right here to access the freebie dedicated page on the Huggies website.
Once you are on this Huggies freebie request page, follow this procedure:
Answer a few questions about your kid's gender, age, weight and bedwetting level. This information is required to allow the Huggies team to send you the best product for your kid's needs.
Complete the request form with your valid shipping address and accurate personal details.
Sign up to the Huggies website by requesting your free sampling request.
That's everything you must do to get your hands on these free Huggies samples.
Your package will be shipped straight to your doorstep.
Please note that this free sampling opportunity is only open to residents of the UK. There is a limit of one free Huggies pajama pants sample per person.
The FREE Huggies samples will be delivered to your doorsteps in about seven business days.
We hope you enjoy this free stuff from Huggies. We would also appreciate your feedback about this product once you receive and try it.
Don't forget to subscribe to our newsletter to stay updated about the latest free Huggies samples & more free stuff in the UK.
You could also hit the social sharing buttons present in this article to share it with your friends and family.
What can you get by requesting these free Huggies Drynite Pyjama Pants Samples?
By ordering your free of charges samples of Huggies DryNites Pyjama pants, you will receive one of the following products:
FREE Samples of Huggies DryNite Pyjama Pants for 3-5 Years (16 – 23 kg)
A FREE Sample of Huggies DryNite Pyjama Pants for 4-7 years (17 – 30 kg)
FREE Samples of Huggies DryNite Pyjama Pants for 8-15 years (27 – 57 kg)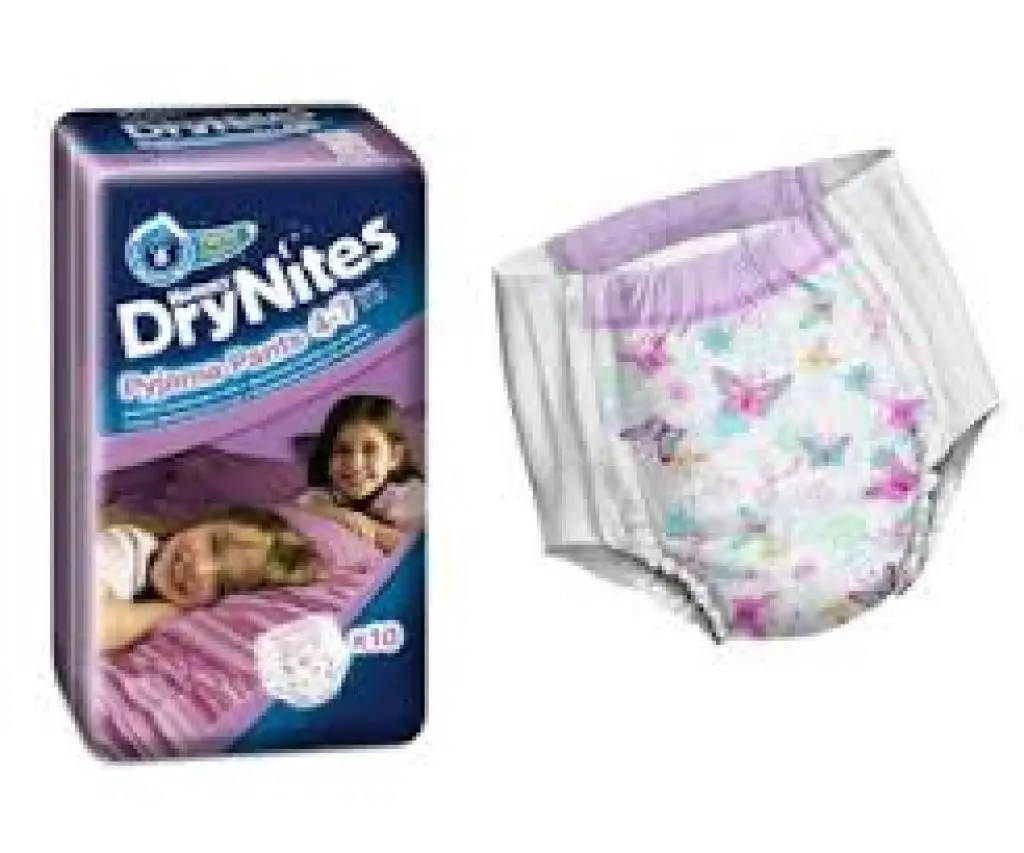 There are two kinds of Huggies DryNite Pyjama Pants. The ones for boys, and the ones for girls. Each is customized to please your kid. You could also customize your FREE Huggies Pyjama Pants according to the level of your child's bedwetting.
Be the first to get the latest freebies in your inbox