Last Updated on October 26, 2021
Foundation is one of the most important make-up items. But finding the right one for you isn't easy. But, luckily we can get free samples of our favorite brands to test for free. Read below to find out how to get free samples of BareMinerals Foundation in the UK.
So, ladies, today I am sharing with you a brand new free sampling opportunity, which you are urged to seize.
Come without wasting a second more to benefit from this free sampling campaign currently held by BareMinerals UK.
How to get a sample of BareMinerals Foundation?
NEW! With Marie Claire Beauty Drawer
Marie Claire Beauty Drawer is also giving away free samples of BareMinerals Foundation. Select users who match with this freebie are receiving emails so they can claim one. If you are a member of Marie Claire Beauty Drawer program, I invite you to check your email to see if you qualified for this freebie. If not, you can join them now so you won't miss out on future freebies.
Original Liquid Mineral Foundation – AVAILABLE
NEW sampling offer is available. Grab a free BareMinerals Original foundation sample while supplies last. Here is how.
Currently, BareMinerals has an ongoing sponsored post on Facebook and Instagram. The post is powered by a SoPost form and you need to get it to show in your social feed to claim this sample.
Here is what the post looks like.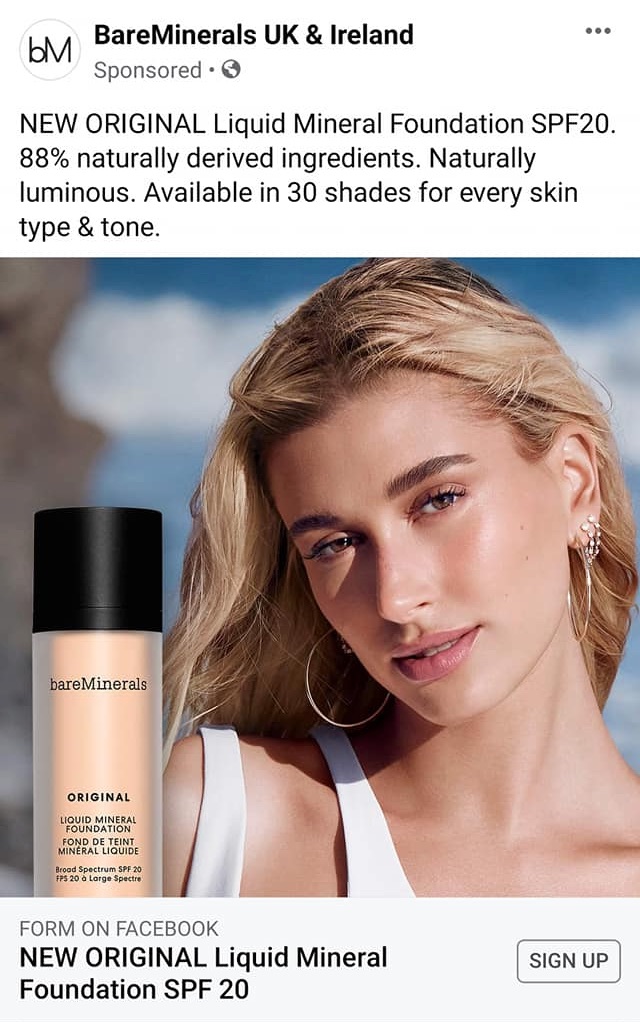 As I mentioned above, there is no direct link as of now. However, there are a couple of things you can do. Hopefully, the post will show up in your social feed right after. Let's begin.
I suggest you complete these actions:
Like recent posts, watch a video on their page or comment a post
Visit their website and check out the Original Liquid Mineral Foundation SPF 20 there.
UPDATE: So, the post is showing up to female residents of the UK, who are aged 35 to 55, and who have visited bareminerals.co.uk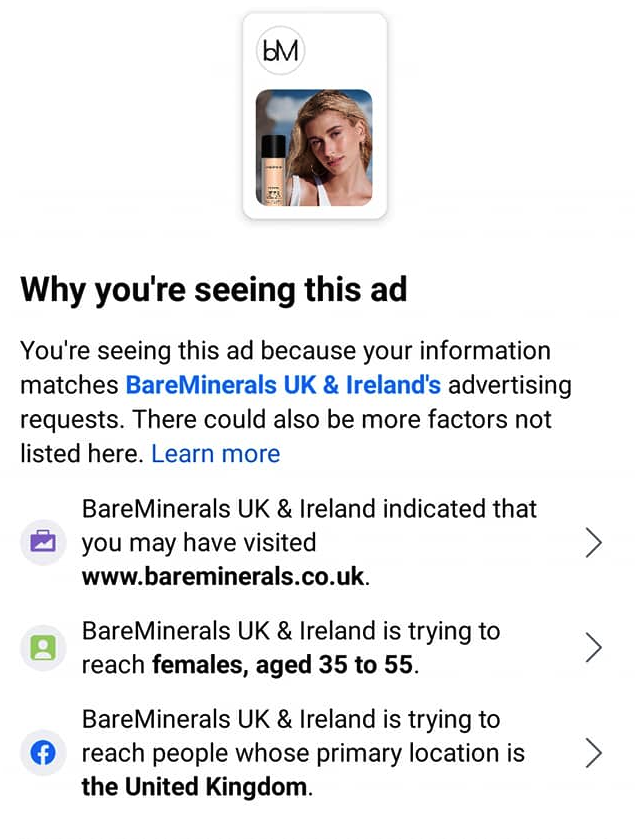 Good luck.
I will make sure to update you with further instructions or a possible SoPost direct link to form.PDA
The NEW foundation is made with 88% naturally derived ingredients. Naturally luminous.
Available in 30 shades for every skin type & tone.
BarePro Performance Wear Foundation SPF 20 – EXPIRED!
In fact, the BareMinerals team is inviting you to try their BarePro Performance Wear Liquid Foundation SPF 20 for FREE.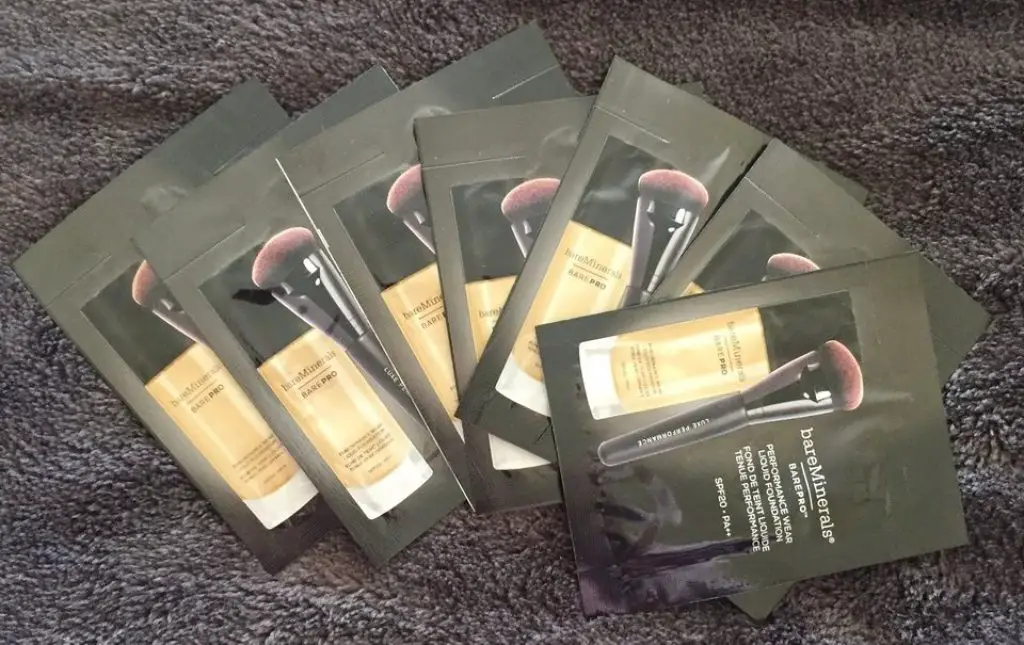 In order to benefit from this offer, and snag yourself a free sample of BareMinerals BarePro Performance Wear Foundation SPF 20, follow the steps:
Scroll down the page to the exclusive offers part
Click on the "Find a store" button
Locate the nearest BareMinerals counter to you
Head over with your voucher to claim your free kit of BareMinerals BarePro Performance Wear Foundation SPF 20
You could also share this amazing opportunity with your friends and family, so they can also get their free foundation samples from BareMinerals.
Who can get free Samples of BareMinerals BarePro Performance Wear?
This free sampling opportunity is currently held by BareMinerals UK. So it is only open to legal residents of the United Kingdom, 18+.
Limit of one free foundation sample per person. Also, limited quantities. Which means, first come, first served. So, what are you still waiting for? Go get yours today.
We would appreciate getting feedback from you regarding these free foundation samples from BareMinerals.
Consider subscribing to our newsletter to never miss a freebie in the UK again.
You could also check this article to discover the latest free foundation samples in the UK.
Happy freebies hunting!
Be the first to get the latest freebies in your inbox