Last Updated on September 18, 2020
Be quick as a flash to seize this great freebie. Prismologie is offering FREE Hand or Feet Cream samples to receive by mail.
The free Prismologie samples you can choose from are :
Sapphire & Oud Foot Cream Mini sample (10ML)
Rose Quartz & Rose Hand Cream Mini sample (10ML)
Ruby & Cedarwood Foaming Body Scrub Mini sample (10ML)
Diamond & Neroli Rich Body Cream Mini sample (10ML)
Jade & Vetiver Hand Exfoliant Mini sample (10ML)
How to get FREE Prismologie Hand or Feet Cream samples by mail?
Without wasting any time at all, just hit the "Get this free sample" icon at the bottom of this text to get redirected to the official sampling campaign on the Prismologie website.
Select the sample you want, add it to your cart, and proceed to check out. In the checkout page, you will see that the sample is free, but P&P is about £4.50.
Use the following discount code to get it for free, including shipping: SAMPLE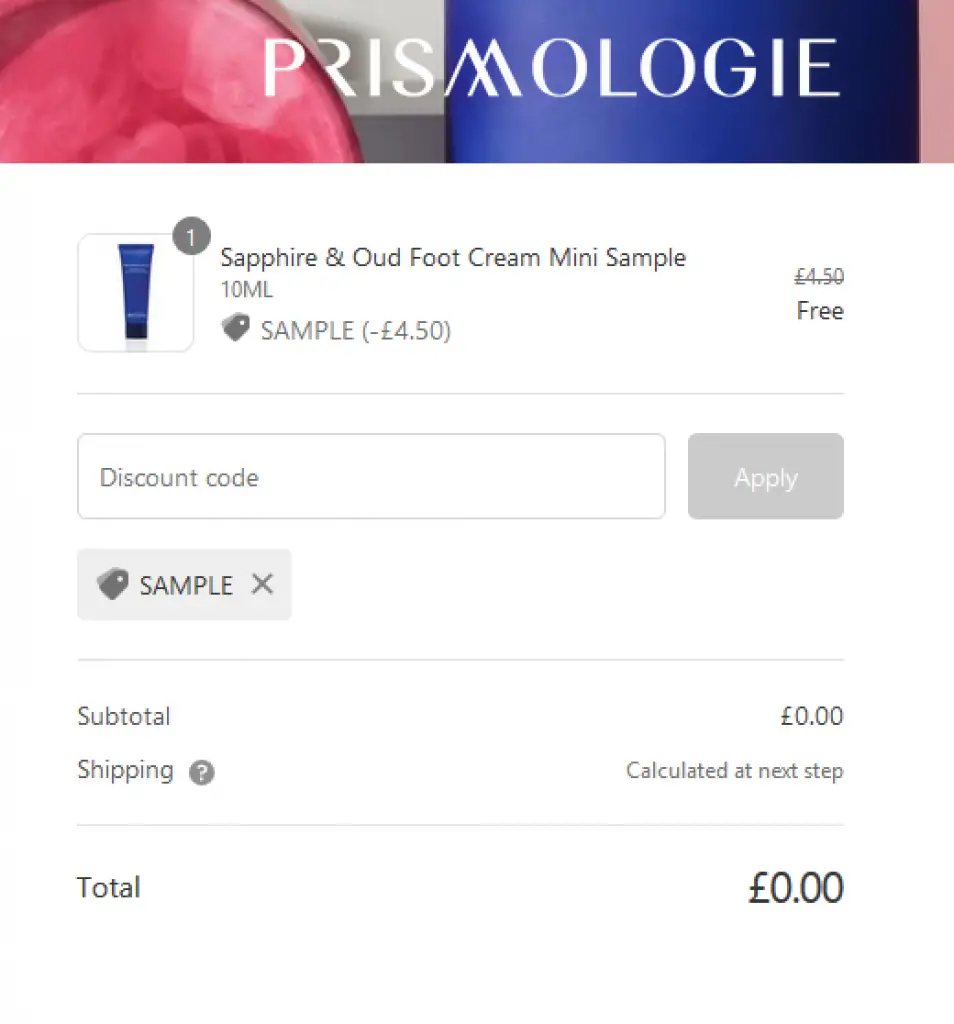 Valid for ONE FREE Sample ONLY.
This freebie is valid for UK, US and Canada residents and maybe other countries. So, why don't you just use the discount code and see if it also applies to your country of residence?
Have a great day :)
Be the first to get the latest freebies in your inbox