Last Updated on May 29, 2023
Notice to all the perfume lovers! This is your opportunity to claim a free Paco Rabanne Lady Million Royal sample to receive by post.
The samples are being offered through a sponsored advert on Facebook from the Paco Rabanne Parfums official page. Here is how to get yours in the UK.
How to get a free sample of Paco Rabanne Lady Million Fragrance?
Since the campaign is a sponsored Facebook / Instagram ad, there is no direct link to it. However, there are a bunch of actions you could complete to make the ad pop up in your social media feed if you are a resident of the United Kingdom.
The actions you have to complete in order to receive your free Paco Rabanne perfume samples by mail are :
Go to the Paco Rabanne Parfums page on Facebook and like / follow it if you haven't already. You can do the same with their Instagram account to increase your odds
Check out one or two posts on their social media and engage with it: click on it, like it, etc…
Do a quick search on the Facebook / Instagram search bar and the internet about the offered perfumes: Paco Rabanne Lady Million Royal
Go to the Paco Rabanne website and check the fragrances there
That's about it. Shortly after that, the ad should pop-up in your feed. (see picture below)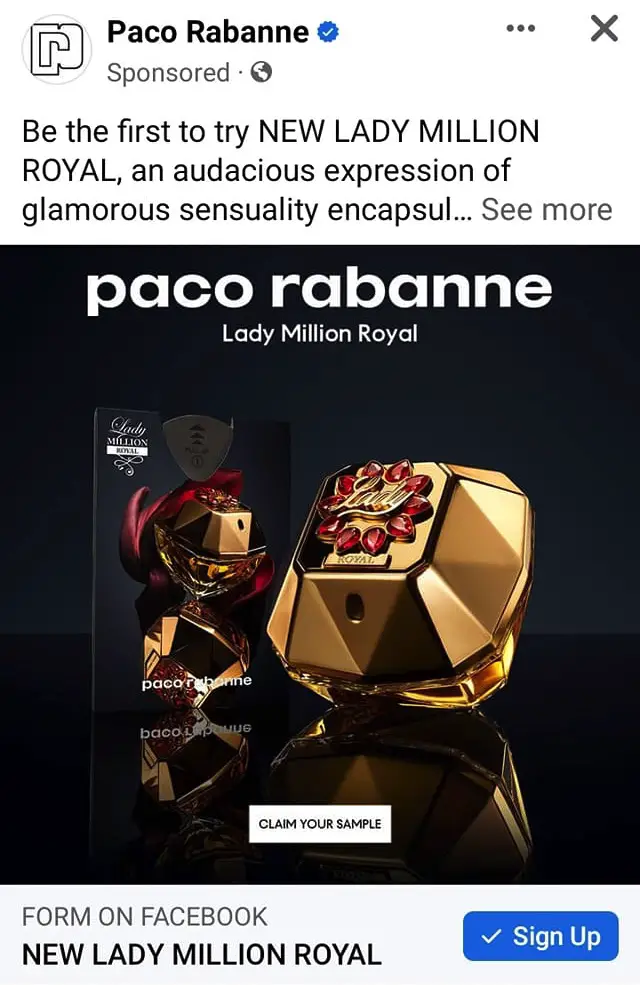 After seeing the ad, just click on the "SIGN UP" button to make the sample request form appear. Pop up your details in there and send it. Here are the targeting details:
Residents of the United Kingdom
Age 18 years old to 54.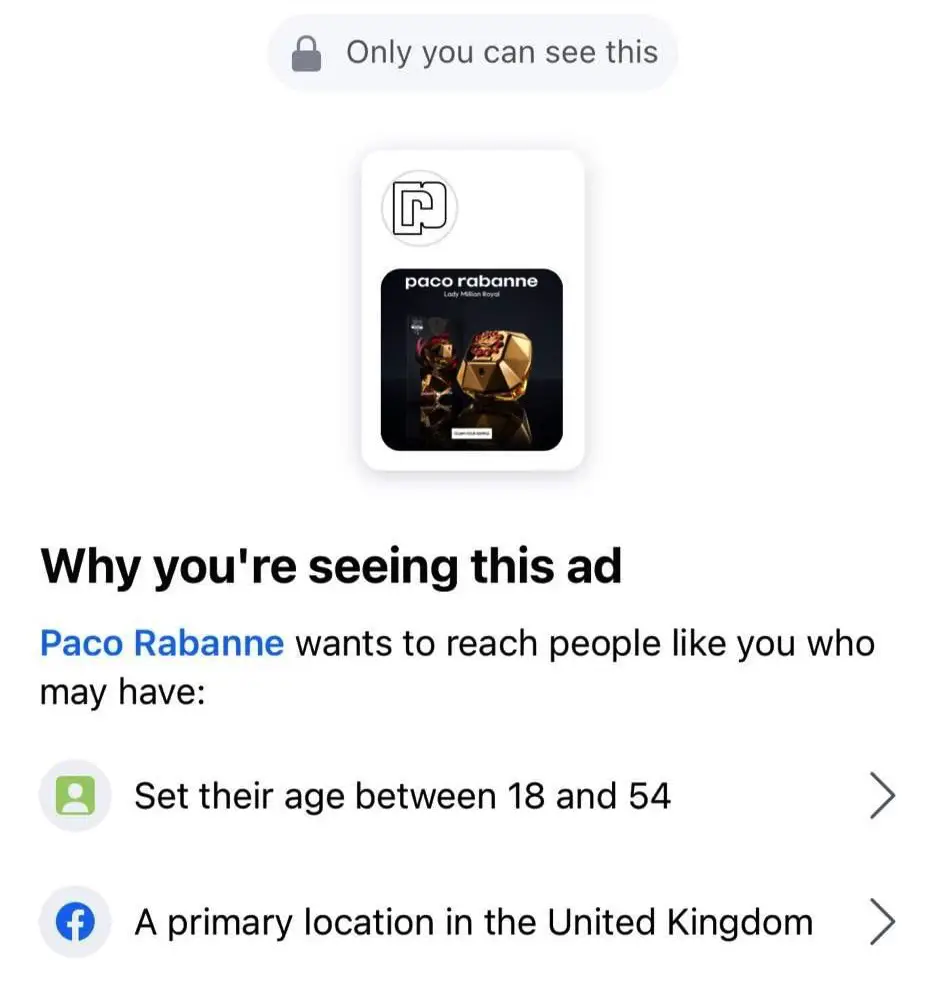 Freebie is for UK residents ONLY.
Valid while supplies last.
Once you click on "Get offer" you get this SoPost form to choose your sample and right after give your shipping address to receive samples!
Be the first to get the latest freebies in your inbox