Last Updated on June 18, 2020
P&G has a couple of new free samples to be claimed on their coupons, freebies, and Deals platform, the Super Savvy Me UK. Be as quick as lightning to claim your FREE Oral-B Gumline Purify Toothpaste Sample today while the supplies last.
How to receive a FREE Oral-B Toothpaste Gumline Purify Sample?
Very simple. If you are interested in receiving this freebie from P&G, you can simply follow our step-by-step guide to get a FREE Oral-B Toothpaste Gumline Purify Sample shipped to your home address anywhere in the UK.
Start by clicking on the "Get this free sample" button at the bottom of this page to be automatically redirected to the official webpage of this sampling campaign. Once there, you should see the FREE Oral-B Gumline Purify Toothpaste Sample (if still available).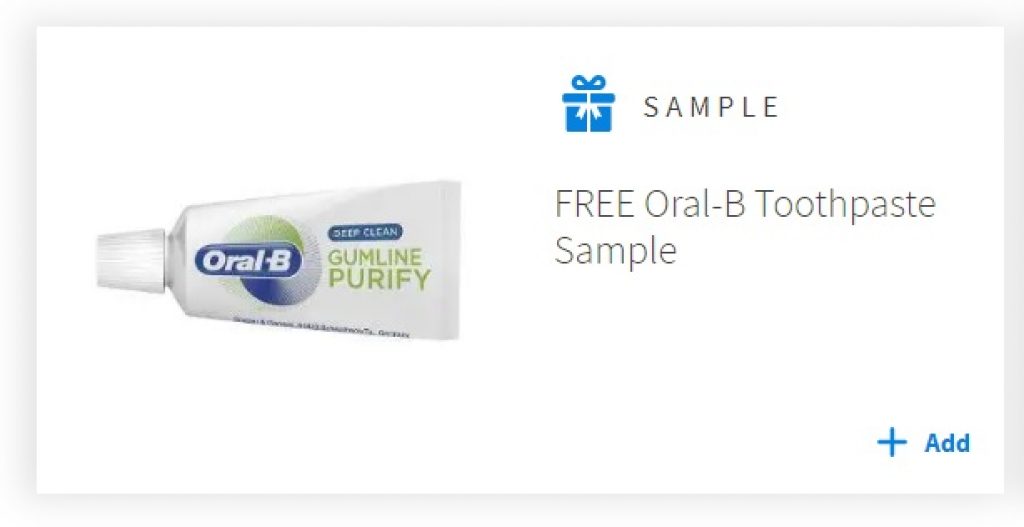 Check the "+ Add" button and sign in or create an account if you haven't already to finish the free sample request process.
If you don't have an account yet, we would highly recommend you create one quickly for free. The Super Savvy Me Platform is brought to you by P&G. They regularly offer free samples, coupons and more free stuff for UK residents.
That's about everything. We hope you enjoy this opportunity and receive your Oral-B Samples ASAP.
Don't hesitate to share this sampling campaign on your social media to tip off your friends and family so they can also secure some free stuff.
Want more updates about legit and verified free samples in the UK without having to do long and boring surveys or catches? Subscribe to our newsletter to start receiving a daily update about what you can get for free in the UK.
Happy freebies hunting!
Be the first to get the latest freebies in your inbox