Last Updated on February 3, 2022
Smoking hot beauty freebie! What a sampling offer this is! You can get your mitts on a free Lancome Idole Mascara sample to receive by post on a simple request.
The samples are offered by Lancôme to residents of the United Kingdom. You will receive the new Lancôme Idôle Lash Mascara sample to try gratis!
How to get a Lancome Idole Mascara sample by mail?
NEW! Lancôme Idole Mascara and Perfume samples with Boots
Hurry up to claim a duo sample pack of Lancome Idole Mascara and perfume with Boots. To get one while supplies last, follow this link to the offer page, and fill out the form. As simple as that.
There are 10,000 samples available. First come, first served.
Available for a short period of time or whilst supplies last.
Previous updates on the Lancôme Mascara samples in the UK
Update 8th February 2021: a new sponsored post on Facebook was spotted. The post is offering a free Lancôme Idôle Mascara sample for select Facebook users. Keep an eye out for the post to pop up for you, thus be able to claim the sample.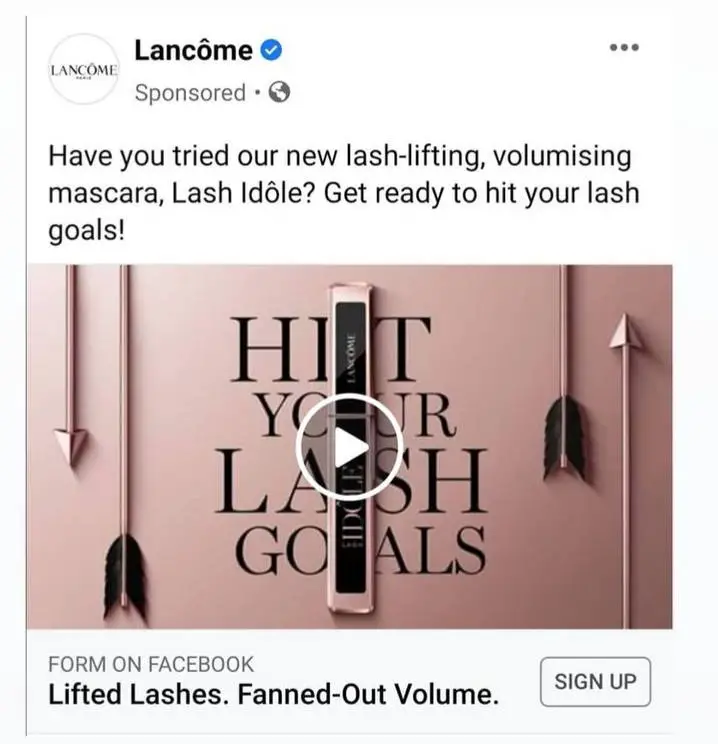 Update 28th January 2021:
Lancome has launched a new game for Valentine's Day. First, 20,000 people to play it and score at least 100 points will get a free Lancôme Lash Idôle Mascara sample by mail. Follow this link to play the game on their website and claim a sample!
To get your mitts on a free Lancome Idole Mascara sample while the quantities last, we invite you to follow this link to the sampling page on SoPost. [EXPIRED!]
Pop up your valid phone number in the corresponding field and send it away. You will receive a confirmation code right away on your mobile phone. Indicate the confirmation code in the SoPost page I linked above. Once the code is verified, you will be asked to provide your shipping address to get the free Lancôme Mascara sample in the mail.
This freebie has a direct link. So it will probably not be accepting requests for long. Be as quick as lightning to snag a Lancome Mascara Sample while the supplies run.
Valid for a limited time only or while quantities last. It could be ON and OFF like some other SoPost sampling campaigns. Once the daily number is reached, the campaign closes until the next day. So don't hesitate to retry your luck if it says sold out today.
Open to residents of the UK only.
Stay tuned for more free beauty samples and freebies to get by mail in the UK!
Be the first to get the latest freebies in your inbox