Last Updated on March 28, 2023
Here is a chance to score a free Hope Tote Bag from War Child UK.
A Tote Bag can be useful in so many ways. They're perfect for storing your essentials like a camera, laptop, and even some fresh fruit. They can be a convenient alternative to a backpack that you can wear around your shoulders. And they're not just for work! Totes are perfect for the beach and short trips like visiting family or going to the farmers market, or pretty much anything really.
War Child UK has an ongoing campaign in which they are offering residents of the UK a free Hope Tote Bag in Black. It looks really nice. Here is how you can apply for this freebie.
How to get a free HOPE Tote Bag?
War Child UK is giving away these freebies through a sponsored post on Facebook. There is no direct link to the form since it's embedded in the sponsored advert. So the best course of action is to make the advert pop up in your feed. For that, here are some tips:
Once done, keep an eye on your social feed for the sponsored post to show up for you. Here is a snapshot of what it looks like.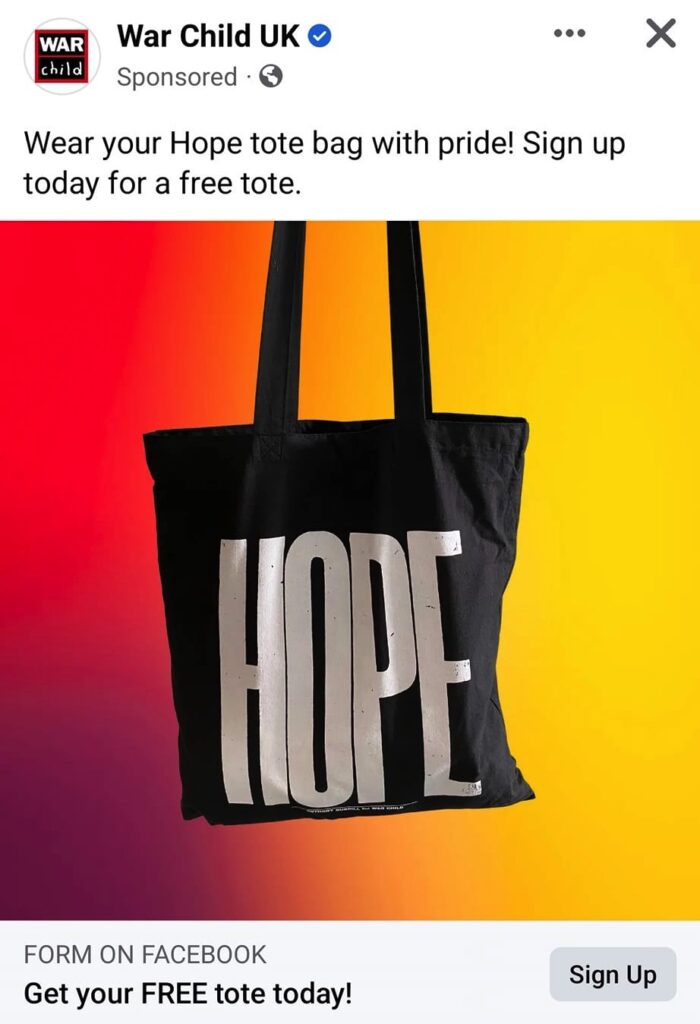 Be the first to get the latest freebies in your inbox