Last Updated on May 11, 2023
Run for a chance to grab a free Chanel Sample Pack with Boots UK.
For a limited time, Boots UK is giving away free sample packs of Chanel products. Including :
HYDRA BEAUTY Camellia Water Cream
Demaquillant yeux intense eye makeup remover
Le Volume Stretch de Chanel Mascara
As you can see those are some very great value Chanel freebies. So you know this Chanel Beauty Essentials pack is not going to last for long due to high demand.
How to get a free Chanel Sample Pack with Boots Sampling ?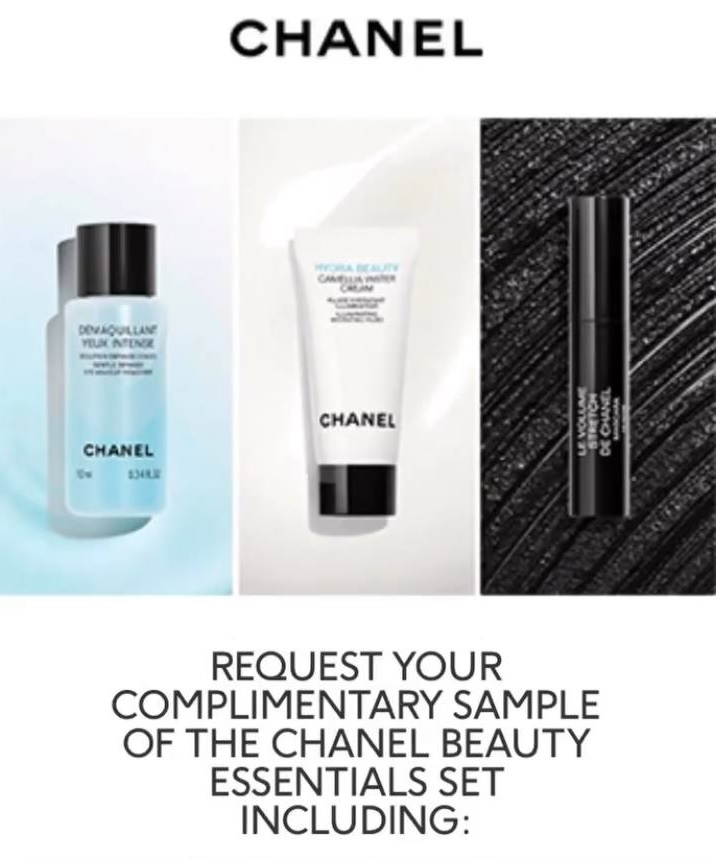 To get your free samples of Chanel products gratis by post in the UK, I invite you to follow this link to the sampling form on Boots sampling.co.uk.
Fill in the form and submit it as quickly as you can in hopes to get this great value freebie.
There's a limited number of Chanel sample kits. They are distributed on a first come, first served basis. So speed is very important.
Valid in UK only. Limit one sample pack per user.
Missed it? It's fine. There will be other great-value Chanel freebies. To make sure you don't miss out on those, I suggest you subscribe to our push notifications. This way, I can reach you whenever a hot freebie appears.
Be the first to get the latest freebies in your inbox