Last Updated on November 28, 2021
If you are wondering how to get free Cadbury Chocolate Bars in the UK, wonder no more.
You can find below all the promotion and sampling campaigns open to UK residents, to score some free Cadbury Bars.
Free Cadbury
Cadbury Secret Santa Promotion
It's time for the Cadbury Secret Santa! Snag a FREE Cadbury Chocolate Bars while the promotion lasts.
Join the Secret Santa queue to send a free chocolate bar to your Secret Santa.
The person you chose will receive one Cadbury Chocolate Bar by mail, and a link to your anonymous Secret Santa message if you choose to record one. You can choose to send it to yourself if you'd like.
To get your FREE Cadbury Chocolate Bars, just follow the link below to the Cadbury Secret Santa offer, and click the 'Become a Secret Santa' button.
Register to join the queue and provide the shipping details of the person you chose (it could be yourself).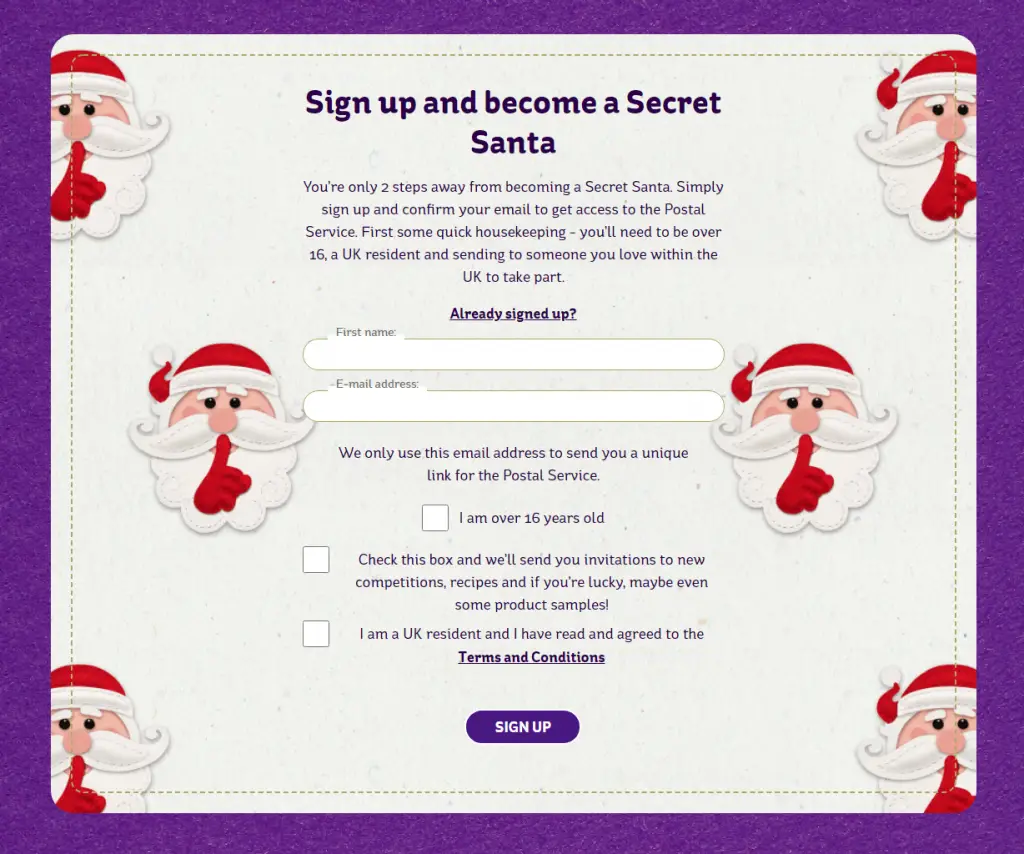 Valid for UK residents over 16 years old ONLY.
Click here to become a Secret Santa and send Free Cadbury Chocolate
Be the first to get the latest freebies in your inbox