Last Updated on November 1, 2020
As women, we can all agree on the fact that finding the right foundation is not an easy task. Unify, mattify, illuminate, smooth, correct, brighten… For all of these reasons, we use foundation. But, every range of every brand has its specificities and unique properties.
It's true that the wide range of foundations on the market does not make it easy for us to find the right one. What coverage do you need, what finish and what is the tone of your skin? Those are all questions we should find an answer to in our quest to the perfect foundation.
But, the good news is, we are here to help you do so without draining your wallet.
In order to find the right foundation for your needs and your skin needs, we have brought you today a lovely sampling opportunity.
This one is from Bobbi Brown UK. By taking part in it, you could get your hands on a 7-Day Bobbi Brown Foundation Sample Kit for absolutely FREE.
What will you get by requesting the 7-Day Bobbi Brown Foundation Sample Kit?
So, first of all, I would like to clarify that this sampling opportunity given to you by Bobbi Brown is an in-store freebie. This means, that you have to take a voucher to any Bobbi Brown store to claim your 7-Day Bobbi Brown Foundation Sample Kit.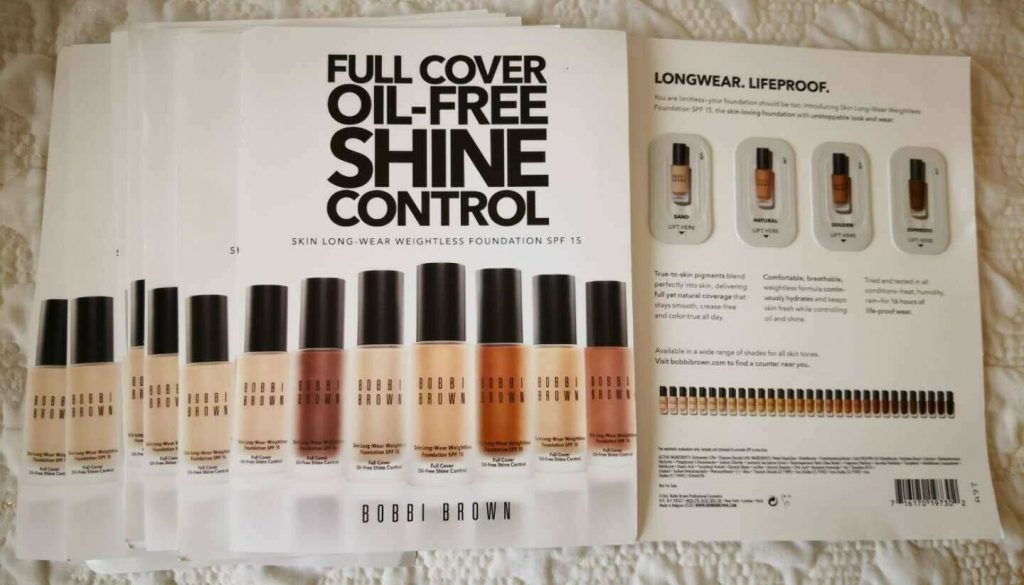 The sample kit will consist of one of the Bobbi Brown Foundations (the most suitable for your skin type and skin needs). It comes in 7 Sachets, each with enough foundation for a day.
How to get a FREE 7-Day Bobbi Brown Foundation Sample Kit?
So, what are you waiting for to seize this outstanding opportunity, ladies? To request your FREE Bobbi Brown Foundation Sample Kit today, simply follow this step-by-step guide I made for you :
Start by clicking on the "Get this free sample" button located right under this offer. Once you do that, you will be automatically redirected to the offers section on the Bobbi Brown UK website.
Scroll down until you find this free sampling voucher. It's the one that says:" FREE 7-Day Foundation Sample"
Click on the "Locate Store" button present under the offer
Find the nearest Bobbi Brown store to your location
Head over to request your FREE 7-Day Bobbi Brown Foundation Sample Kit.
Enjoy your new foundation ;)
You could also be an amazing friend and share this offer with your besties, so you could go both get your free foundation samples from Bobbi Brown.
Who can get a FREE 7-Day Bobbi Brown Foundation Sample Kit?
This FREE 7-Day Bobbi Brown Foundation Sample Kit is only available in the UK, at participating Bobbi Brown stores.
Please note this free sampling opportunity held by Bobbi Brown UK will end when the supplies run out.
Don't forget to subscribe to our newsletter to never miss a sampling opportunity in the UK, ever again.
Be the first to get the latest freebies in your inbox