Last Updated on June 18, 2020
Great news today. Estee Lauder has launched a new foundation and you can try it for FREE. Come at once to claim your 10-Day Sample Pack of Estee Lauder Futurist Hydra Rescue Moisturizing Makeup SPF 45 Foundation.
This new Estee Lauder foundation has several amazing features. It is enriched with exclusive Estee Lauder ion-charged water, plus probiotic technology and chia-seed extract.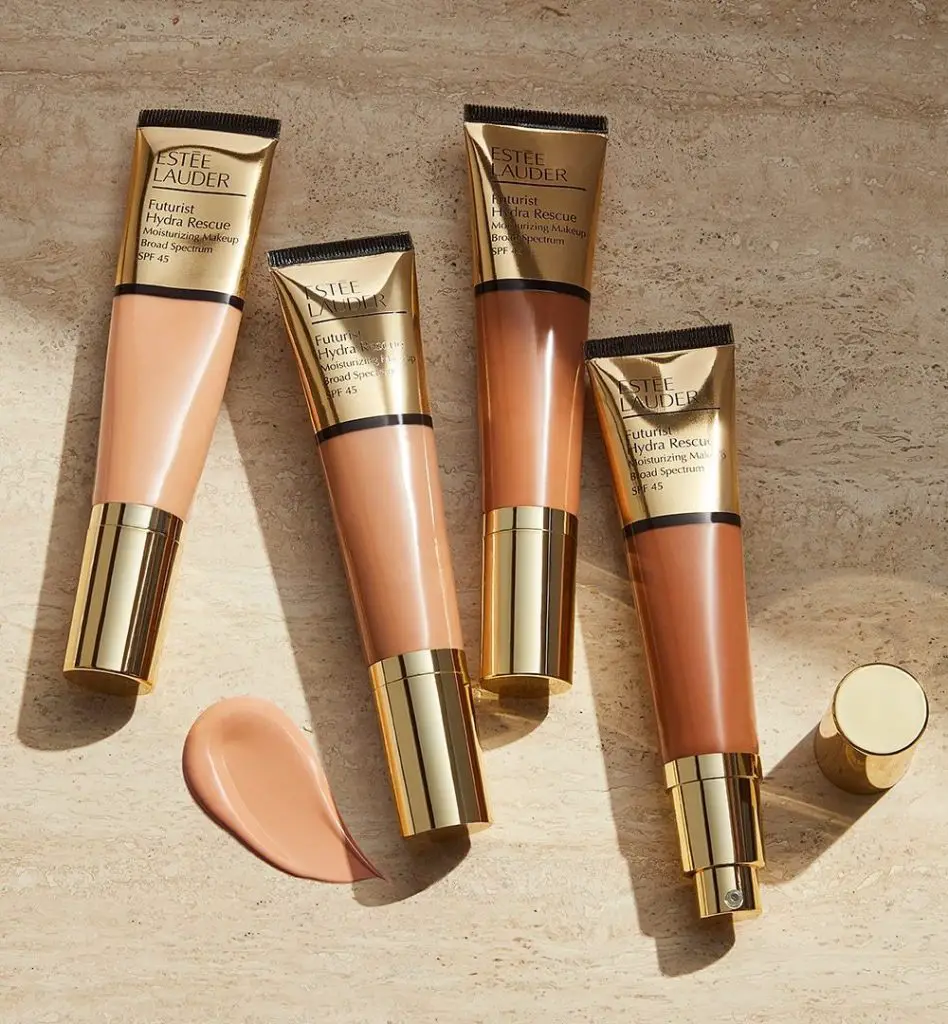 It keeps your skin flawless up to 12-hour after you put it on. It also claims it offers a radiant, glowy and even skin tone as soon as you use it.
If you have imperfections, redness, or dark spots then it is definitely perfect for you since it covers all of these little issues. Do you want to try it for yourself without paying anything at all? Good.
How to get FREE Samples of Estee Lauder Futurist Hydra Rescue Moisturizing Foundation?
If you want to give this all-new Futurist Hydra Rescue Moisturizing Makeup SPF 45 Foundation by Estee Lauder, then you have come to the right place. In order to claim your 10-Day Sample pack of Futurist Hydra Rescue Moisturizing Makeup SPF 45 Foundation, we invite you to follow this simple step-by-step guide we have made for you.
Start by clicking on the "Go to offer" button below to get redirected to the official website of Estee Lauder UK, on the sampling announcement page.
Once you are there, you can scroll down the page until you find the sampling offer. (see picture below)
Be as quick as a flash to visit your nearest Estee Lauder counter and request your 10-Day Sample pack at the counter.
That's about everything you need to do. Stay updated for more free makeup samples in the UK. You can also check out this listing I made for more free foundation samples in the UK.
Don't forget to share this amazing sampling campaign with your friends and family members through your social media so they can also get their Estee Lauder freebies while the stocks are up.
Who can get a FREE 10-DAY Sample of Estee Lauder Futurist Foundation?
Please note that this sampling campaign is reserved for people living in the United Kingdom. There's a limit of one sample pack per person.
The quantities are limited, so the sooner you go to pick your free Estee Lauder Foundation samples in-store, the better it is.
If you like this offer, consider subscribing to our newsletter to receive the best free samples in 2020 available in the UK before anyone else.
You can also allow us to send you relevant notifications whenever a deal is published. You can do it in one click through the red bell button present all over Get me FREE Samples!
Happy freebies hunting :)