Last Updated on September 19, 2022
Grab a free Flexitol Heel Balm sample to treat your feet.
Flexitol Rescue heel balm is a miracle in a tube! And now you can try it gratis with 2 free samples. One for you, and the second for a friend.
Relieve your dry heels with the use of Flexitol Heel Balm. This formula is designed to moisturize and nourish your feet over time, deeply hydrating through ingredients such as Urea.
How to order a free sample of Flexitol Heel Balm ?
To order 2 free samples of Flexitol Rescue Heel Balm, you need to spot the advert currently ongoing on Facebook and Instagram. There is no direct link but here is a bunch of things you can do to increase your odds of getting it. This is a fairly easy one.
Keep an eye out for this advert shown below while scrolling your social feed.
This is currently showing up for female residents of the UK, who are 18 and above.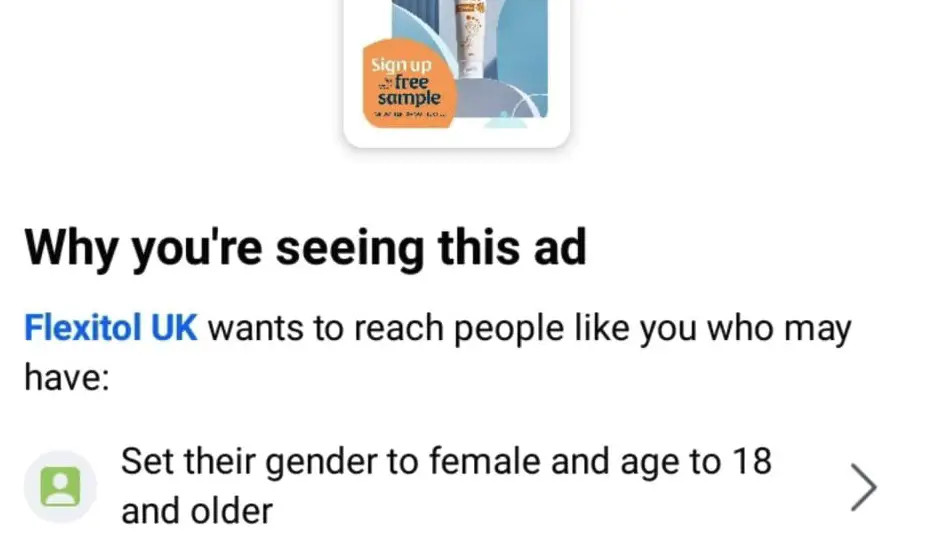 Be the first to get the latest freebies in your inbox