Last Updated on February 24, 2023
Be as quick as lightning to snag a free Estee Lauder Beautiful Magnolia Perfume sample while the supplies last. Find out how you can do that and follow the steps to get your fragrance sample by mail.
How to get a free Estee Lauder Beautiful Magnolia Perfume sample by mail?
NEW! On Facebook / Instagram – AVAILABLE
The free Estee Lauder Beautiful Magnolia L'Eau Perfume sample offer has no direct link since it's on a sponsored advert, with a SoPost form that you need to complete thru Facebook. But, keep an eye out for the post to possibly show up in your feed and score the samples.
Complete the suggested actions below. Hopefully, the post will pop up in your news feed.
Like and Follow Estee Lauder UK page on Facebook
Engage with the brand by liking a couple of recent posts, leaving a comment, or watching a recent video they shared
Lookup the Estee Lauder Beautiful Magnolia L'Eau on the internet and the Facebook search bar
The post looks like the picture below, and it's currently doing the rounds on Facebook and Instagram.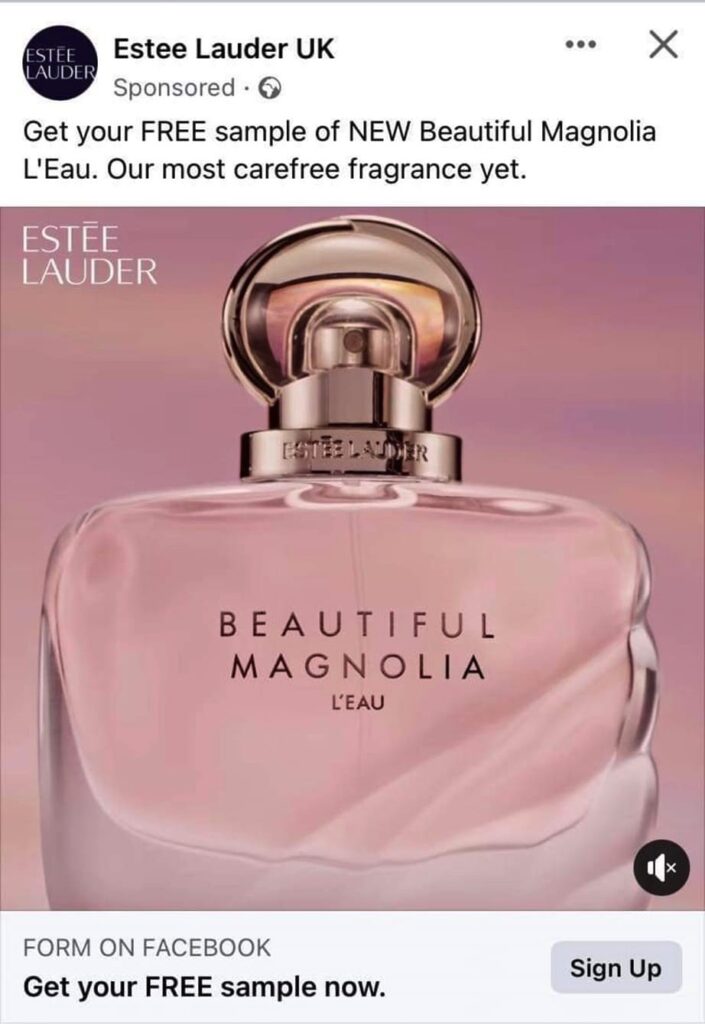 It is showing up for female residents of the United Kingdom who set their age between 20 and 45 years old. And have shown interest in Beauty and Fragrances. If you fit the criteria, it will eventually show up in your social media feed.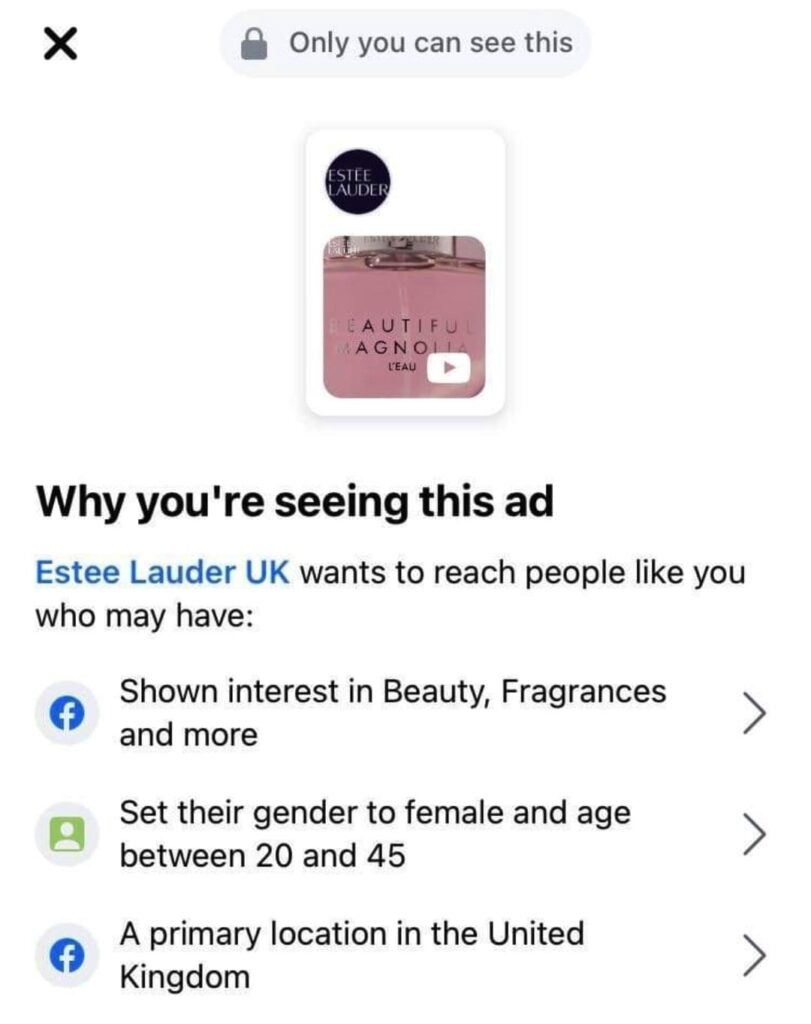 Valid for a limited time only or while the supplies last.
Beautiful Magnolia is the NEW sensuous Eau de Parfum by Estee Lauder. It has a floral scent that embodies happiness with a personality that is playful and flirtatious.
On TikTok
Here is a fresh freebie that should please all fragrance lovers. Right now, Estee Lauder is giving away free samples of Beautiful Magnolia fragrance through a sponsored post on TikTok. No direct link as you must know by now but follow the instructions below to hopefully get it to show up in your TikTok Feed.
Check out their recent Reels and like them or comment…
Search for the Beautiful Magnolia Eau de Parfum on the internet or the TikTok Search bar
As you can see below, that's the sponsored Reel you should be keeping an eye out on while scrolling TikTok.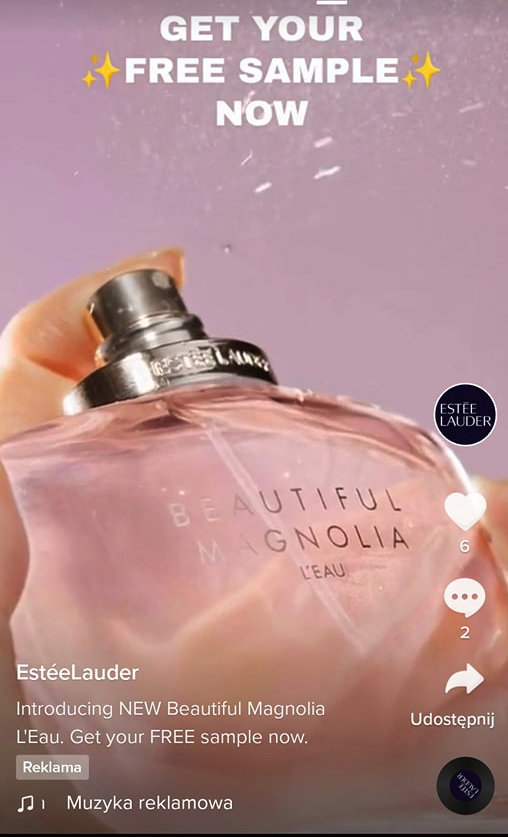 That's about it. I will share more when I know more so stay tuned for further updates or a possible direct link. I still haven't got the ad to show up for me so fingers crossed for all of us. X
TIP: You can also follow me on TikTok to stay up to date with the latest offers.
From SoPost – SOLD OUT
New SoPost direct link to the sampling offer is available. Click here to snag one whilst supplies last.
(This is also still running!) A new post on Facebook offering free Estee Lauder Beautiful Magnolia Perfume samples was spotted. Stay vigilant for the advert to show up on your feed. Thus, claim this hot perfume freebie from Estee Lauder.
For more free perfume samples in the UK, you can keep an eye out for this listing that I update regularly.
Be the first to get the latest freebies in your inbox