Last Updated on April 4, 2023
Get a free ELF Cosmetics Mascara sample for the most glamorous lashes ever. This is what it takes to get your lashes game to the next level.
ELF Cosmetics is giving away free samples of their BIG Mood Mascara to select users.
There are 3 different Mascaras you can choose from, including:
BIG Mood
Lash Roll
Lash it Loud
ELF Cosmetics BIG MOOD Mascara is a clean and vegan mascara that is unlike any other formula found on the market today. The first thing you'll notice is how radiant and youthful your lashes will look, as each lash receives a light coating of Jojoba Oil.
How to get a free sample of ELF Cosmetics BIG Mood Mascara?
The brand is giving away the samples through a sponsored post on Instagram and Facebook. So to access the request form, you need to complete the actions below and hopefully, the advert will pop up shortly after in your social feed.
Like and Follow the ELF Cosmetics page on Facebook and Instagram
Like their recent publications, etc…
Visit the ELF Cosmetics website and check out their Mascaras
Lookup the ELF Mascara on the Facebook Search Bar or the Internet
After that, keep your eyes open while scrolling through your social feed as usual. Here is a snapshot of what the advert looks like.
Once you spot the ad, click on the 'SIGN UP' button to access the request form. Fill it and you're good to go.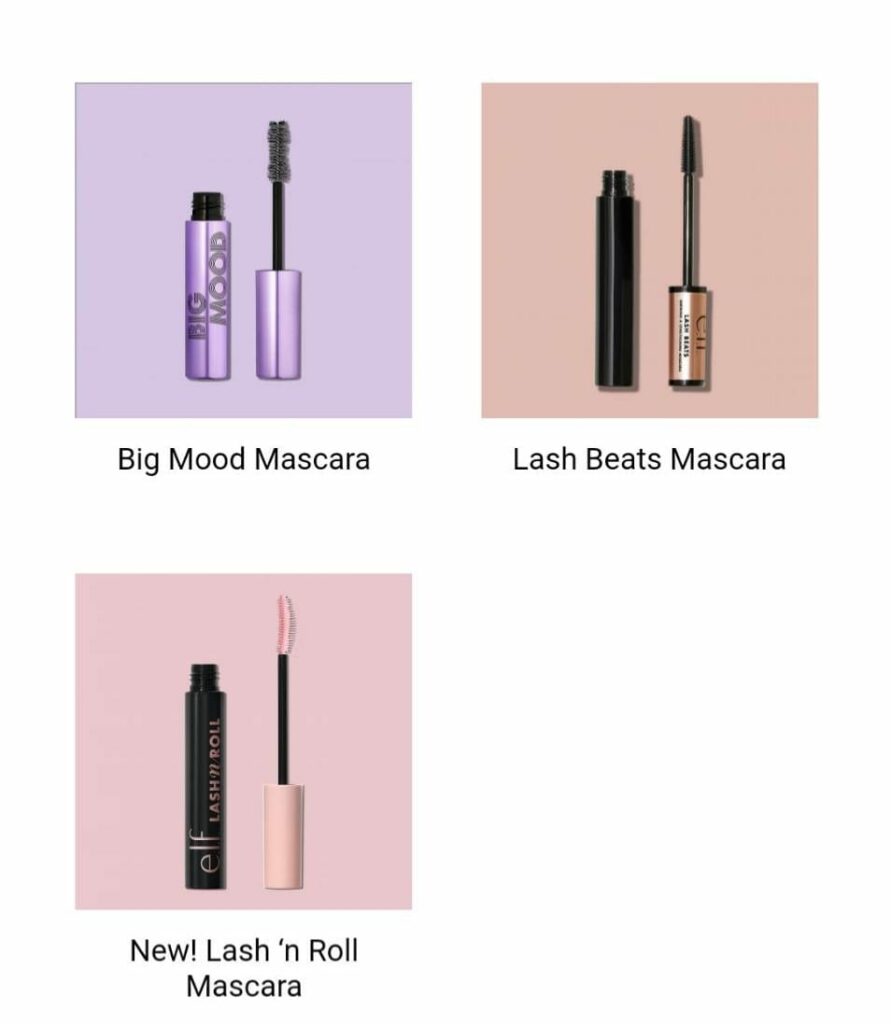 This offer is currently available for a limited time or while supplies last. Open to select users through Facebook and Instagram.
I will keep you posted regarding any direct link to the form, so stay tuned.
Lash 'N Roll Mascara There's a new it curl in town- get ready for an amazing curl and unbeatable lift! Brush: Double-sided, curved, silicone brush Final Look: Curled, separated, and lifted lashes.
Big Mood Mascara Get big, bold, plumped-up lashes with this volumizing and lifting mascara. Brush: Dense, hourglass shaped brush Final Look: Bold volume and lifted lashes
Lash it Loud Mascara Everyday volume that hits all the high notes! Brush: Domed tip brush Final Look: Defined and volumized lashes
Claim your free ELF Big Mood Full Size sample to try gratis. Here is how.
Be the first to get the latest freebies in your inbox