Last Updated on July 19, 2021
HOT! Be quick to snag a free CHANEL Rouge Allure LAQUE sample at participating locations.
If you have the Boots App on your Mobile, hurry up to check the 'EVENTS' tab to see if you find an invitation to claim a free Chanel Rouge Allure LAQUE Lipstick sample at your nearest CHANEL Counter.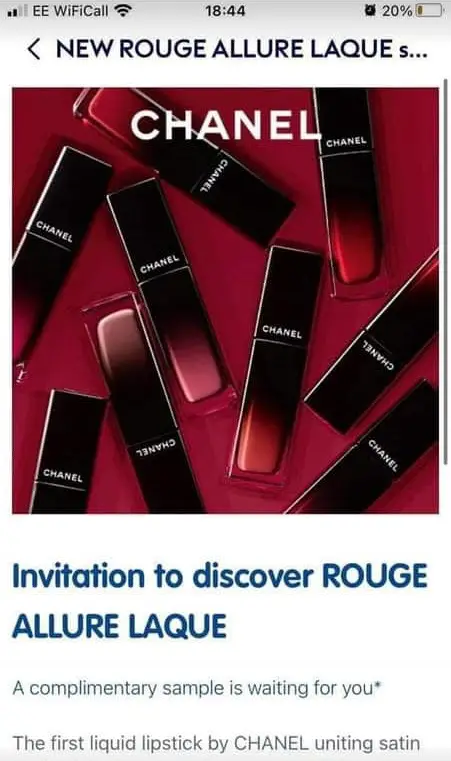 You should check the 'EVENTS' section, under inbox. Now you can just show the screenshot below to a CHANEL counter to get your free sample. But i'm not sure if this is location specific or not. It would be better to check your Boots account. If you can't find it, you can try to use my screenshot below. Some users says it worked out for them without having the invitation on the app.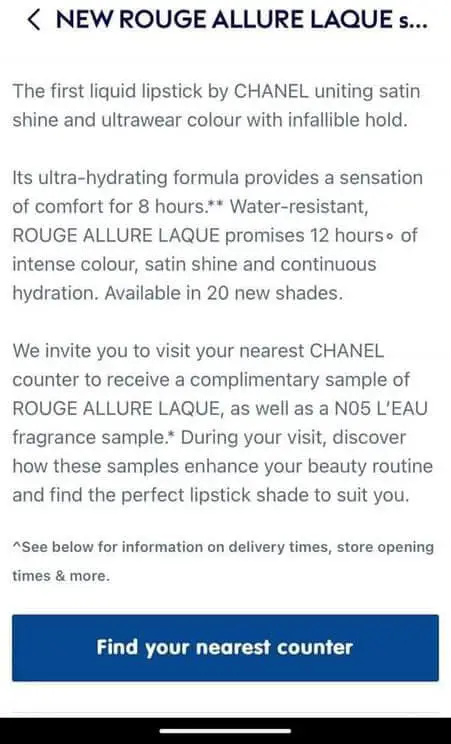 The Chanel Rouge Allure LAQUE is the first liquid Lipstick by CHANEL. It unites satin shine and ultra wear with infallible hold. And now you can try it gratis. It's definitely one of those freebies worth trying everything for. So don't hesitate to ask at your nearest CHANEL counter while mentioning the email above.
This is for UK residents only.
Be the first to get the latest freebies in your inbox