Last Updated on June 24, 2020
Do you feel like you need a facial? or maybe some hair treatment? How about you get a customized session for FREE? Well, the good news is Aveda is offering you the opportunity to get a facial or a hair care session free of all charges.
You don't believe me? Well, you could check it out by yourself then.
How to get a FREE Facial or Hair treatment session?
Follow this easy step-by-step I detailed below in order to book your complimentary express facial, or hair and scalp check session with an Aveda Expert :
Click on the "Book my FREE Aveda Service" button below to get redirected to this event's page.
You will be redirected to the booking page. Select your county, then select a store. After that, click on the "Choose your service" button.
Click on the plus icon near the title "FACIAL MENU" to see the available facial care sessions. If you are interested in the hair and scalp check, then you should click on the "SERVICES FOR YOU" plus icon. (see picture below)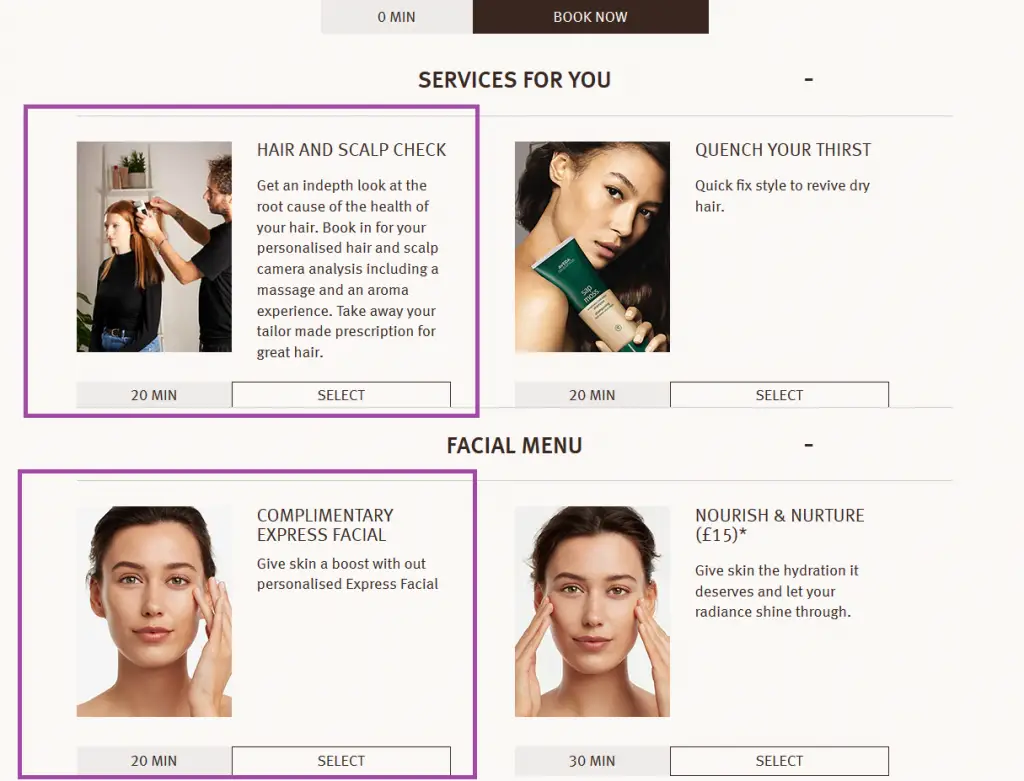 Now, each person can book only one service per appointment. Select your pick. Whether you are interested in the hair and scalp check session or express facial treatment.
After selecting your free beauty service from Aveda, click on the "Book Now" button. It is located on the top and on the bottom of the page.
The next step is about choosing the date and time of your free session. (see picture below)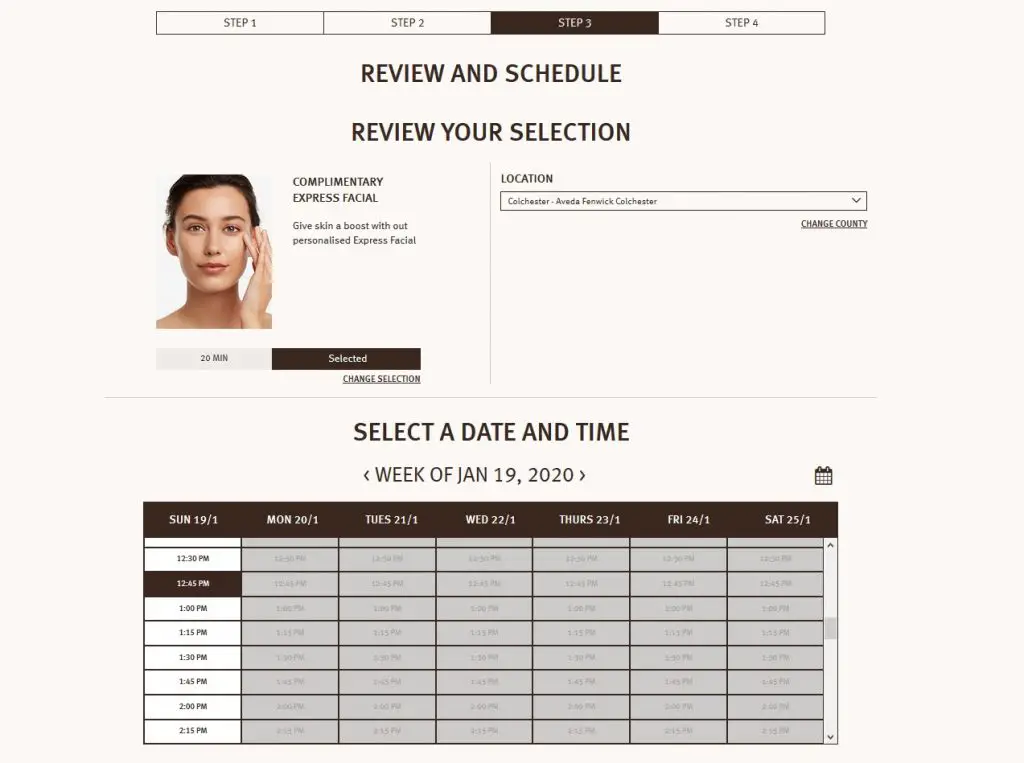 After selecting the date and time that best suits you, click on the "book now" button located on the bottom of the page.
The last step is confirming your appointment. To do so, simply provide your full name, valid email address and phone number. Choose a password and create your account.
That's all the steps you need to follow to seize this opportunity.
You could share this offer with your friends and family so they can also get a free skincare session with Aveda. To do so, click on the social sharing buttons presents in this article.
Who can book a free appointment?
This event is open in all the UK. So, if you live in Great Britain, Scotland, or Ireland, then you're eligible.
So, hurry up to book your session today while the spots are still available.
Don't forget to click on the Bell icon on our website to allow us to send you relevant notifications about deals and free stuff in the UK.
You could also subscribe to our newsletter to make sure you never miss a hot deal again.
Happy freebies hunting to everyone. :)
Be the first to get the latest freebies in your inbox