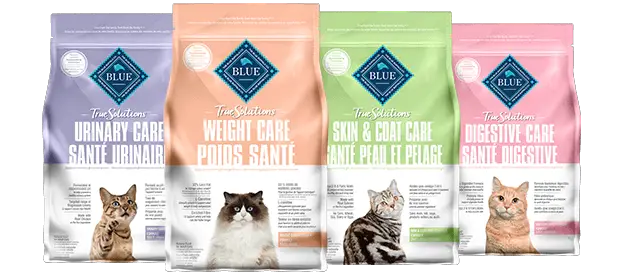 Blue Buffalo True Solutions has a new saving opportunity that might interest you if you have a cat. They are offering new high-value coupons on their Cat Food products.
Be quick to claim your free coupon now and save $20.00 on Blue Buffalo True Solutions Cat Food. $20 is definitely no joke!
In order to claim your free coupons and make some savings on your pet food, you can simply click on the "Get this coupon" icon at the bottom of this article to be taken to the coupon request page.
Compare your current cat food to its equivalent from Blue Buffalo, and then you will be offered the coupon on the next page to try their cat food for very very cheap.
You can also get a free Blue Buffalo True Solutions coupon to save $20.00 on Dog food by clicking here.
---
Save $20 on Blue Buffalo True Solutions Cat Food