Last Updated on December 17, 2021
Discover Yves Saint Laurent Pure Shots Night Reboot Serum with a free sample. For a limited time, Sampler.io is giving you the chance to score a free YSL Pure Shots Serum sample.
The Pure Shots Night Reboot serum is a powerful serum that boosts skin's radiance and smoothness while reducing signs of fatigue. No more tired skin, see results by the first morning.
Be quick to jump on this high value freebie while the supplies last.
How to get a free sample of Yves Saint Laurent Pure Shots Serum?
UPDATE: This freebie is available again. Retry to match with the YSL Pure Shots serum sample even if last time you didn't qualify.
In order to get a possible free YSL Pure Shots Night Reboot Serum sample, I invite you to follow this link right here. It will lead you straight to the sampling promotion page on Sampler. Click on connect with Sampler and log in. After that, just follow the procedure as usual. If you match with this sample, you will receive it by mail. The product sample will be sent to the shipping address you provided when you created your account.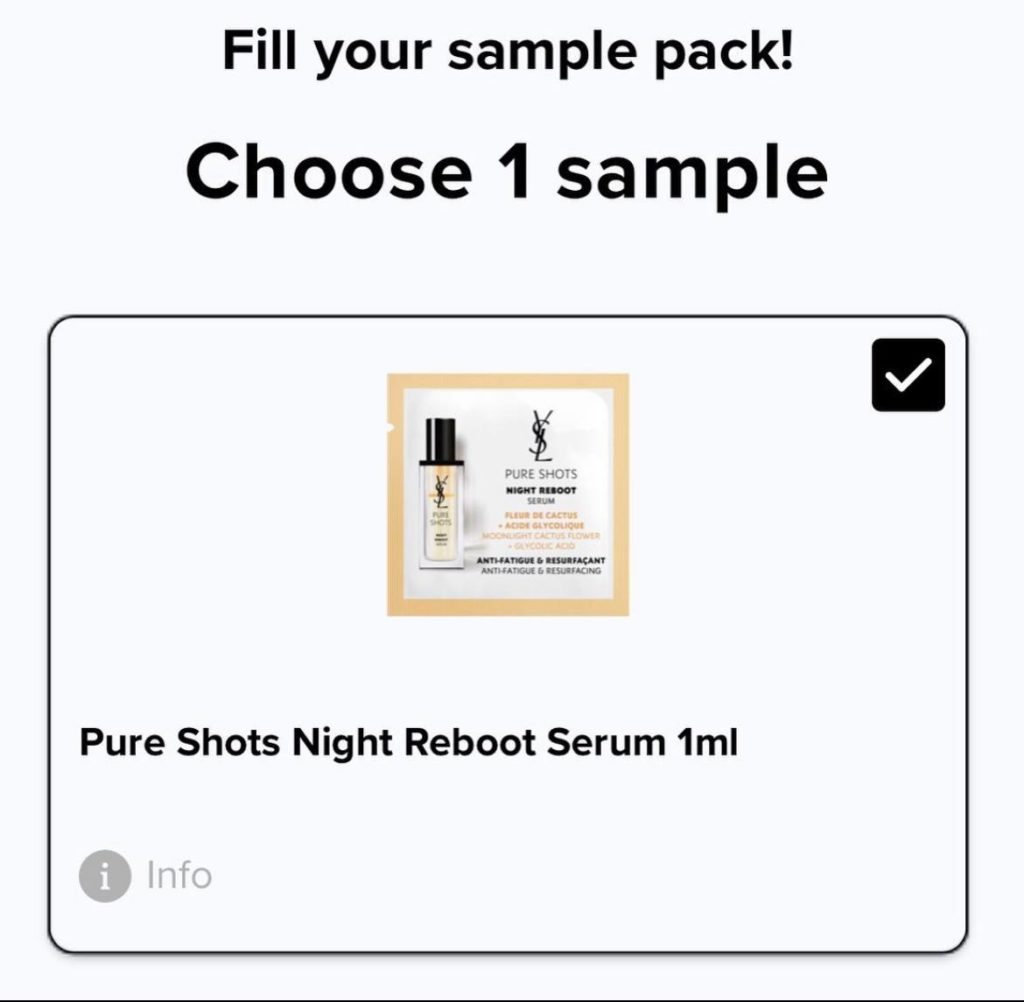 If you do not have a Sampler account, we suggest you create one to start receiving tons of freebies and samples to test for free in the mail. You can follow our detailed guide here if you need any assistance on getting started with Sampler.
The samples are available for residents of the Canada (select members only).
Valid for a limited time only or while quantities last.
Be the first to get the latest freebies in your inbox