Last Updated on August 27, 2021
HOT Freebie alert! Discover the YSL Libre Perfume with a free sample from Sampler
While the stocks remain, Canadian Sampler.io users can see if they qualify for a free YSL Libre Perfume sample.
The Yves Saint Laurent Libre perfume is one of the best floral fragrances out there. It's a mix of the sensuousness of orange blossom, the aromatic freshness of lavender, and the limpid infusion of tea. Claim a sample to experience these three facets you in one scent without paying anything at all.
How to get a free sample of Yves Saint Laurent Libre Perfume ?
To order your free YSL Libre Perfume sample, I invite you to go to the offer page on Sampler using this link here. Connect with your Sampler account or create one. Simply answer a few questions to see if you get a match. Remember to choose your answers carefully to position yourself as a potential buyer of this floral fragrance by Yves Saint Laurent.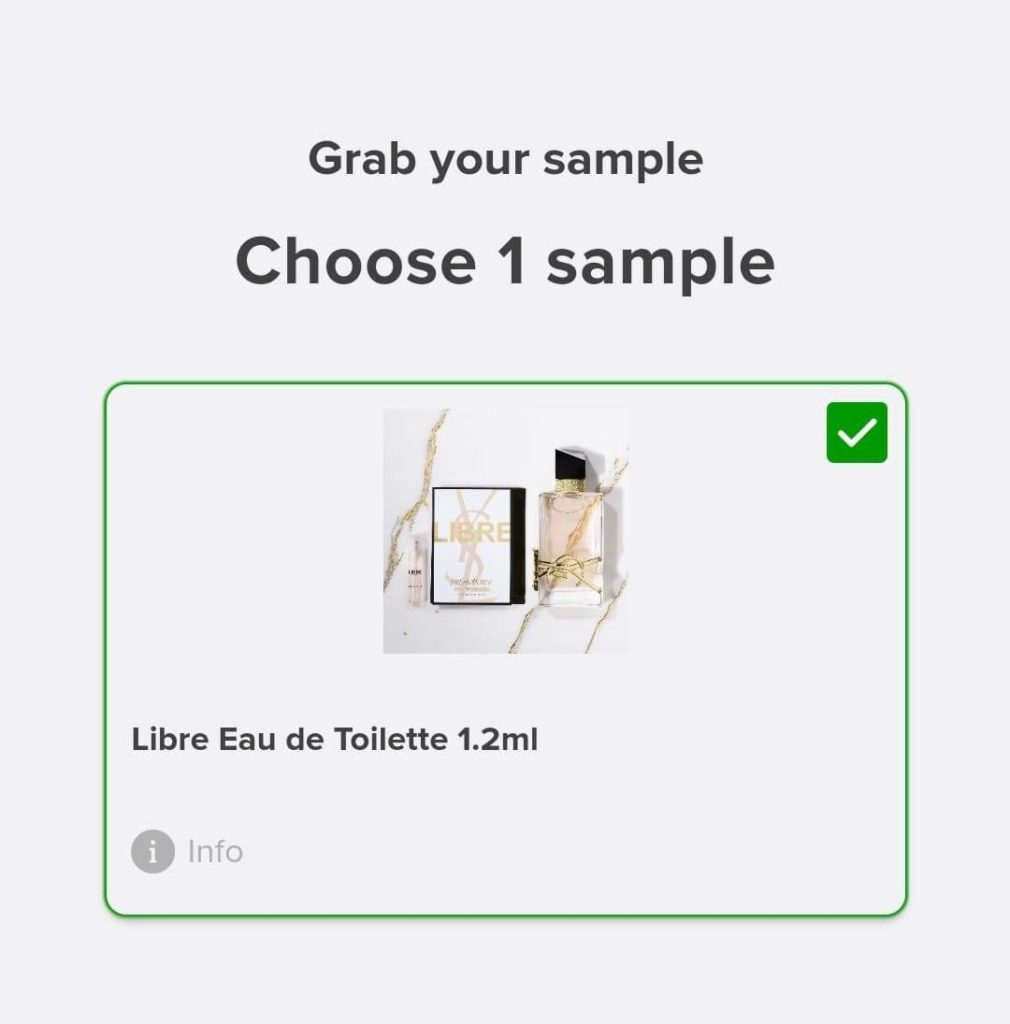 This offer is open to select residents of Canada only.
Available while the supplies last or for a short period of time.
Stay in the loop for more fragrances and freebies samples as we approach the holiday season. Make sure you subscribe so you won't miss any of them.
Be the first to get the latest freebies in your inbox