Last Updated on May 9, 2021
Another surprise freebie from Sample Source is available. Some members will receive Sunlight & Snuggles samples in the mail within a few days. (as of April 19th, 2021)
They have shipped away free Sunlight Detergent & Snuggles Finisher samples to thousands of Canadians. If you are a VIP member of SampleSource, you can check your email to see if you have qualified for this sampling offer based on your profile.
Below is a snapshot of the email :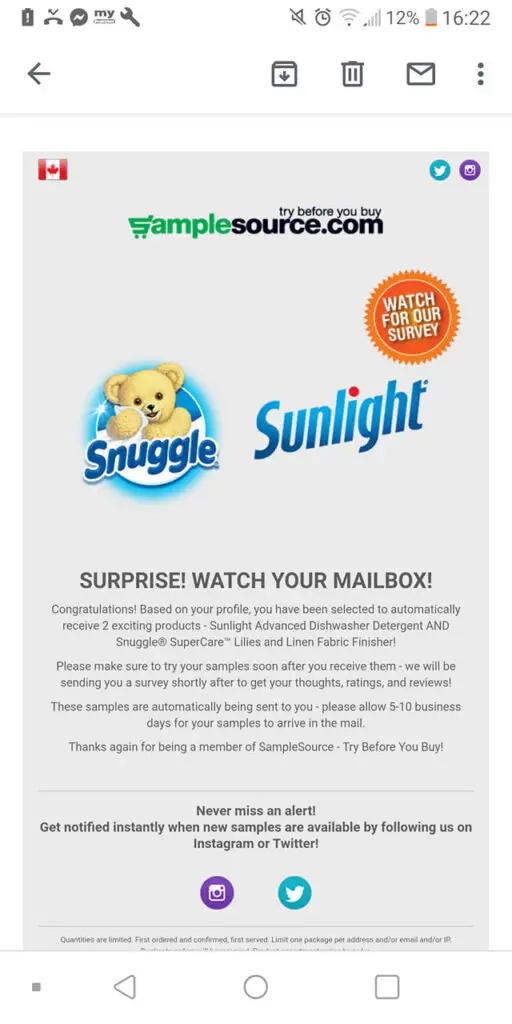 If you find this email in your mailbox, expect 2 free samples to arrive in the mail, including :
The samples should arrive in about 5 to 10 business days. After trying them, you will be asked to take a quick survey to review the products you just tested. Make sure you follow through with this to be eligible for future offers.
Just to update you, I got this 2 days after the email. What about you?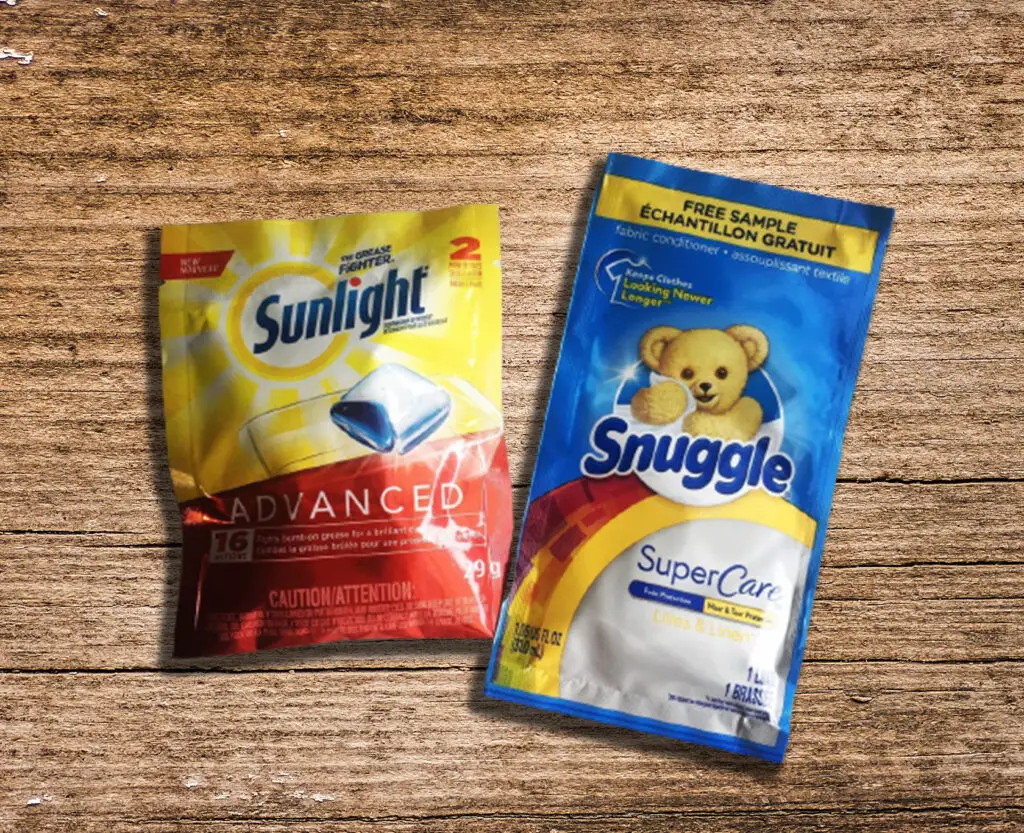 How to get surprise samples and freebies from SampleSource Canada?
Now, if you are not a member of SampleSource as of yet, you can follow this link to register with them (it's free, and simple to use), and start getting tons of freebies and samples all year long. No strings attached, no hidden fees. Just freebies.
This is for SampleSource members residing in Canada only.
Be the first to get the latest freebies in your inbox