Last Updated on April 4, 2023
With Spring Break around the corner, Sampler is teaming up with SPC to offer you the chance to score a free Spring Break Sampler Box.
This new Sampler program in partnership with SPC features freebies and free samples from different brands. Including:
Nerds Gummy Clusters,
La Roche-Posay
Trolli,
Cetaphil,
and more…
So without wasting more time, I invite you to try your luck and see what you qualify for.
How to sign up for a free Spring Break Sampler Box?
UPDATE: I didn't match the first time, but I just received an email from Sampler and matched this time if anyone wants to try their luck. I got a match with 2 samples as you can see in the picture below.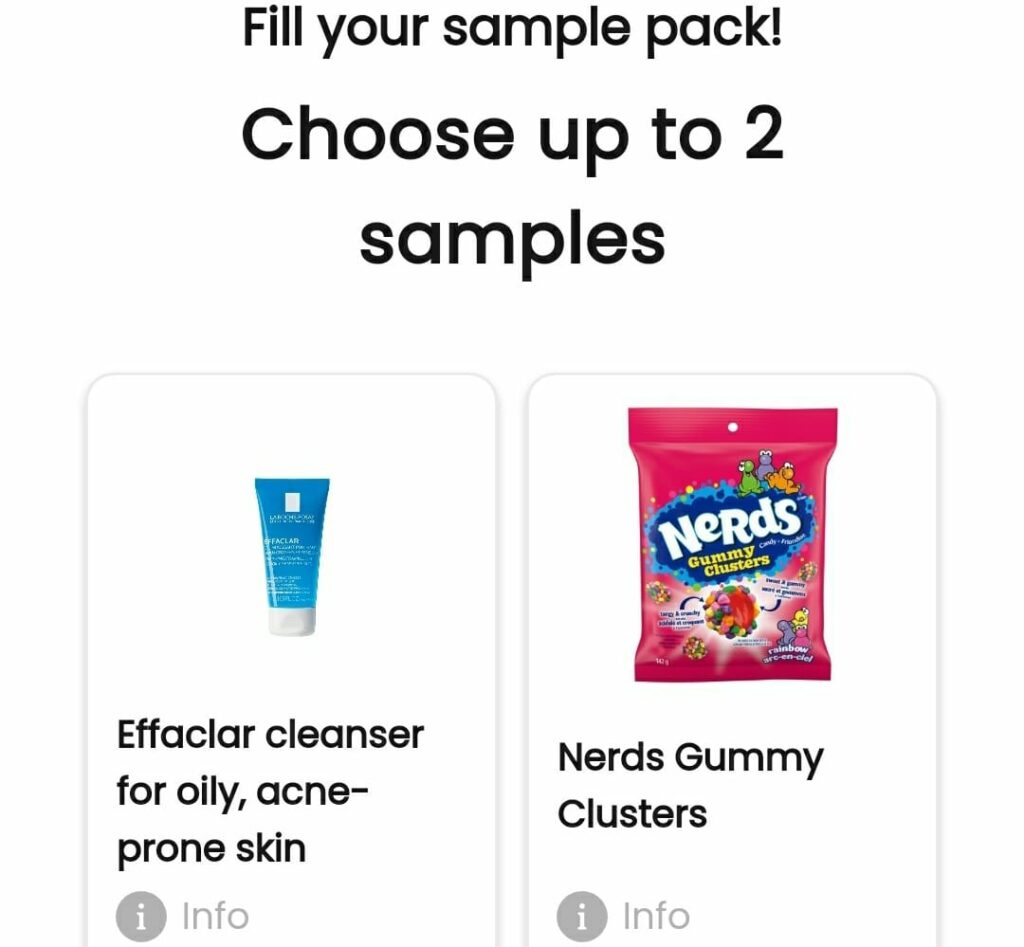 To sign up for your free Spring Break Sampler Box, all you need to do is CLICK HERE to go to the program page. Click on the 'GET FREE SAMPLES' button and log in with your pre-existing account. Then simply proceed as usual.
This offer is available for a limited time only or while supplies last.
Open to residents of Canada who are members of Sampler.io. If you are not a member yet, you can join the party. It's free and easy.
Don't worry if you didn't get a match on the first try. Just give it some time and you will eventually get a match. You know how tricky Sampler programs can be sometimes.
Good luck. X
Be the first to get the latest freebies in your inbox