Last Updated on May 2, 2022
Want to score a free Sample Source box in the mail? You can get one at the right time when they go live. Now get ready for the Sample Source Spring 2022 Box.
You can count on me to keep you posted the second they go live. So, make sure you subscribe to push notifications and follow me on Instagram if you use it.
Let us know in the comments section below if you were able to snag a box during the Sample Source Fall 2021 offer, and what samples did you get?
Sample Source Spring 2022 Box for USA – AVAILABLE NOW
The Sample Source Spring Box 2022 for US residents is now available to claim. Hurry up to SampleSource.com, log in and answer the questions to get a box filled with samples.
Available as of April 19, 2022 at 9.
Sample Source Spring 2022 Box for Canada – 17/3
UPDATE: ALL SOLD OUT FOR CANADA.
The Sample Source Spring 2022 Sample Box for Canada is available to claim as of March 17, 2022. Go to SampleSource.com, log in and answer the questions!
SampleSource Spring 2022 Sneak Peeks
UPDATE: There are so many hints from Sample Source that the Spring 2022 Box is going to be available to claim in Canada very very soon. It could be tomorrow, Tuesday 15 March 2022, or any day this week so be ready!
If you are not a member yet, you can still sign up for a free account at SampleSource.com.
The 2022 Spring SampleSource is going to be available to claim very soon. The platform has started sharing Sneak Peeks so get ready people.
The platform has shared some of the brands that we should expect to see in the coming box. Including:
Becel,
Annie's,
Nestle Aero,
KIND Snacks,
Sunlight Detergent,
Purina,
And many more brands that will be shared soon!
Stay tuned for updates.
Frequently Asked Questions About Sample Source
How to get a free box filled with samples with Sample Source?
To get started, I invite you to follow this very simple step-by-step guide below.
First things' first, you need to be a Member of Sample Source . If you don't have an account yet, click this link to go to SampleSource.com. Create an account it's super easy, free and very rewarding.
Once you sign up, you just need to log in and answer a few questions about your household, your lifestyle, and what products you like. Once you do that, you will be asked to finish your profile. Do it by providing your valid shipping address and details.
That should be everything for now. Once the sample boxes are ready, you should receive an email stating so. When you see the email or see a post on Instagram or a notification from me, drop everything you are doing and log in to your SampleSource account to claim your free stuff.
The quantities are limited and a lot of people try to get the sample boxes so they don't usually last for more than a few hours. Besides, the sooner you log in, the more samples you can get.
When is the next Sample Source event?
The next Sample Source is the Spring 2022. No one knows for sure, but it's sometimes in March or April 2022. Probably a Tuesday because historically, the boxes always show up on Tuesday.
How to get the most samples from SampleSource?
To get the most samples, you need to log in and claim your box as soon as the event goes live. Due to high demand, samples tend to go out of stock and those who come last end up with just a couple samples instead of a dozen or more.
Is Sample Source legit?
Yes, SampleSource CA is 100% legit. I have myself, as did thousands of other users in Canada and the US received tons of free samples and coupons over time.
Is sample source free?
Yes, Sample Source is free to join and use. All you need to do in exchange of your freebies is give an honest and thorough review of the products you tried.
What time does sample source go live?
Sample Source goes live on a Tuesday during September starting 9 am EST Time. But which one exactly? No one knows.
make sure you follow Sample Source on Instagram and activate notifications so you don't miss the sample box once available to claim.
We will also try to share the news as soon as we receive it to tip you off. You can allow us to send you relevant push notifications so you're sure you won't miss them. To do so, click on the red bell button present on our website.
You can also subscribe to our newsletter to make sure you never miss a sampling opportunity in North America again. We won't spam you.
Sample Source offers free boxes of samples to both residents of Canada and the US!
Previous SampleSource samples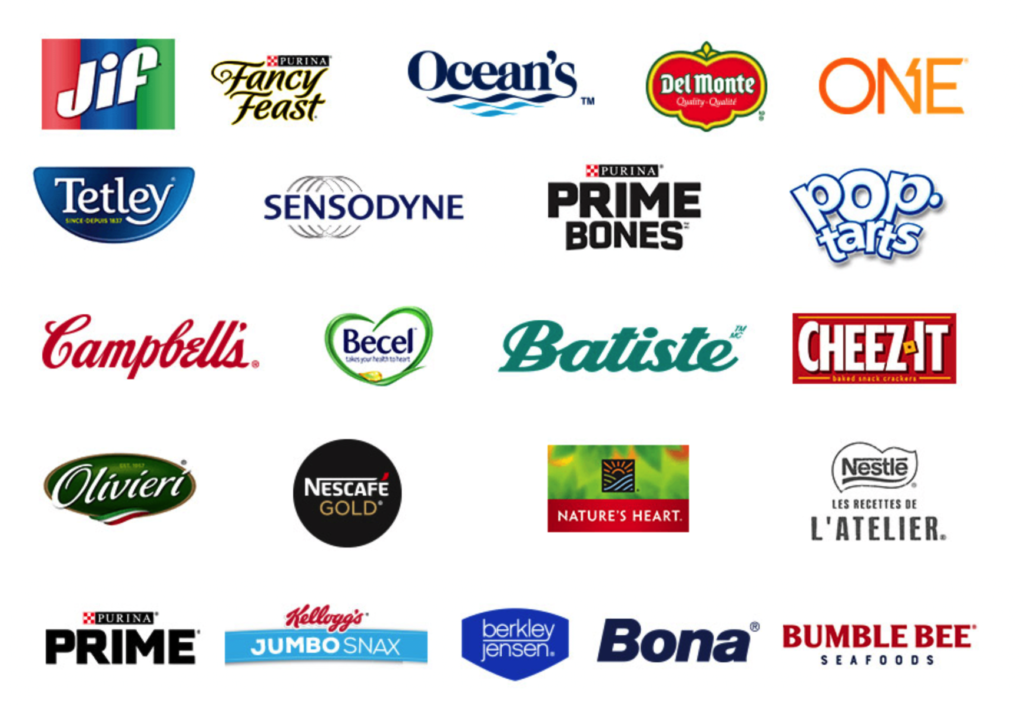 The samples to be expected this season ranges from skincare, food, pet food, cleaning products, beauty and so much more.
The brands that were available during the SPRING 2021 event include samples of :
Del Monte
Cheez-It
Jif
Fancy Feast
One
Nestle L'Atelier
Olivieri
Pop-Tarts
Sensodyne
Tetley
Nescafe Gold
Nature's Heart
Purina Prime Bones
Sample Source Fall 2021 Box
19 October Update for US residents: Sample Source USA Fall 2021 boxes are now LIVE. Go to SampleSource.com, keep retrying until you log in, answer the questions to fill your sample box.
28 September update for Canada residents: samples are now available. Go snag one.
To score a box filled with samples when they go live, it only requires you to be prepared and quick when the time comes.
Be the first to get the latest freebies in your inbox