Last Updated on August 28, 2023
Protecting your skin against the sun is mandatory to avoid all kinds of skin problems. You can grab a free Grown Alchemist Sunscreen sample to try out and see if the product suits your needs before you decide to buy.
Grown Alchemist Natural Hydrating Sunscreen is a Mineral sunblock without chemical filters, fragrances or harsh ingredients. It offers SPF 30 with broad spectrum protection and features over 19% Micro-Zinc to also treat any imperfections or correct blemishes. Moreover, the Grown Alchemist Natural Hydrating Sunscreen is fast-absorbing thanks to its plant-based oils formula. It could be used to protect and moisturizes the skin, leaving a light non greasy feel.
Grown Alchemist is giving away free samples of their Natural Hydrating Sunscreen to select residents of Canada. Here is how to get yours in the mail.
How to get a possible free sample of Grown Alchemist Natural Hydrating Sunscreen?
To score this freebie, you need to spot the sponsored post on either Facebook or Instagram. The brand has launched new ads to reach select residents of Canada, who might be interested in trying their Mineral Sunscreen. There is no direct link to the offer, however, here are a few tips and tricks to get the ad to pop up in your feed, and claim the sample.
Interact with their social media accounts to show interest in the brand and their products
Do a quick search on the internet or use the Facebook Search bar to look up the Grown Alchemist Sunscreen
Visit their website and view the product there
After this, keep both eyes open while scrolling through your social feed. Whether it's Facebook or Instagram. Here is a screenshot of the post you should find to claim your free 12ml Grown Alchemist Sunscreen sample.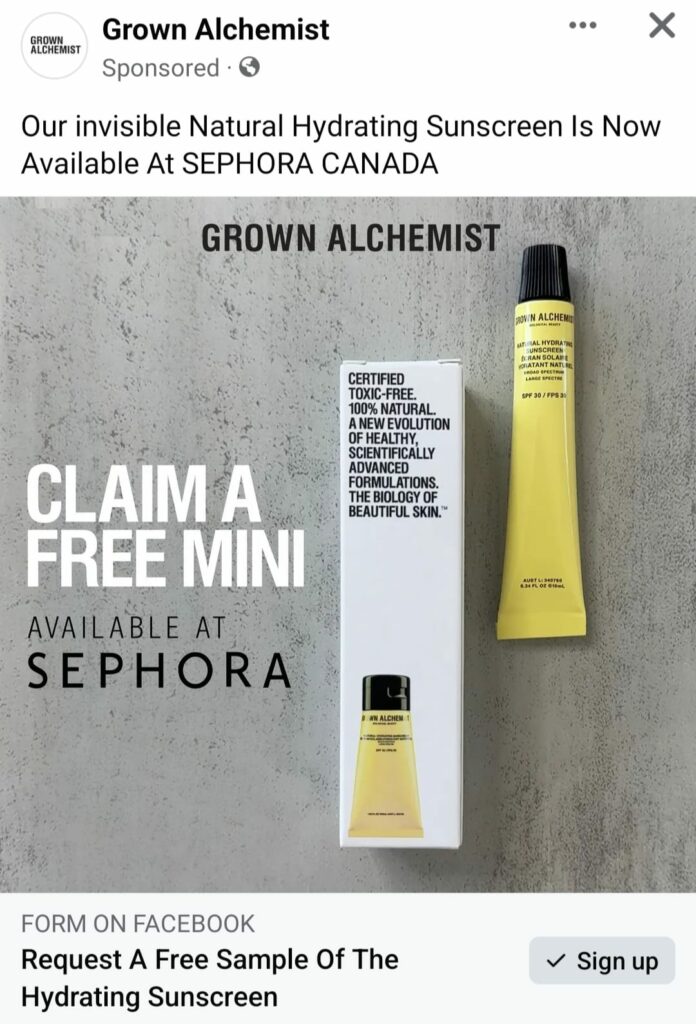 Once you see the post, you can click on it to access the sample request form. Also, keep in mind that you will receive a confirmation email either on the spot, or a few hours later. You need to check the email and confirm that you want a sample. Otherwise, your request will be discarded.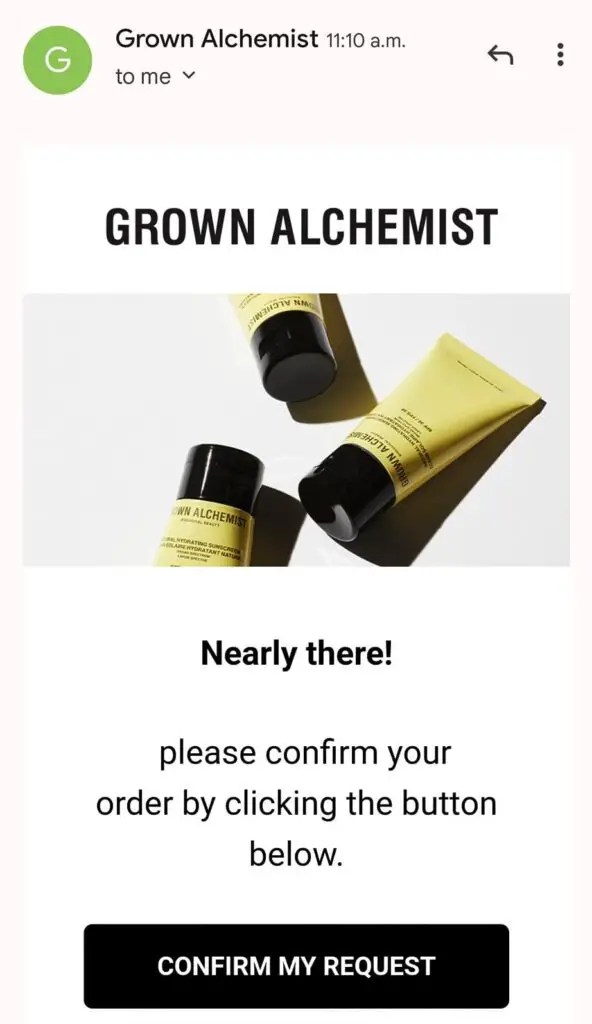 This offer is available for a limited time only or while supplies last.
Currently showing up for select residents of Canada on Facebook and Instagram. Good luck. X
Be the first to get the latest freebies in your inbox