Last Updated on March 6, 2020
Who doesn't love fries? Absolutely no one. Be quick as a flash to seize this supermarket deal and get a 700g Bag of Cavendish Fries for FREE, at No Frills stores across Canada.
Until February 19th, 2020 No Frills Canada has Cavendish Fries, Straight or Crinkle cut (700g) on for $1.00 ONLY. But that's not all, the trick is to use the available Cavendish Coupons to get $1.00 off, which means: FREE Fries! Yummy, isn't it?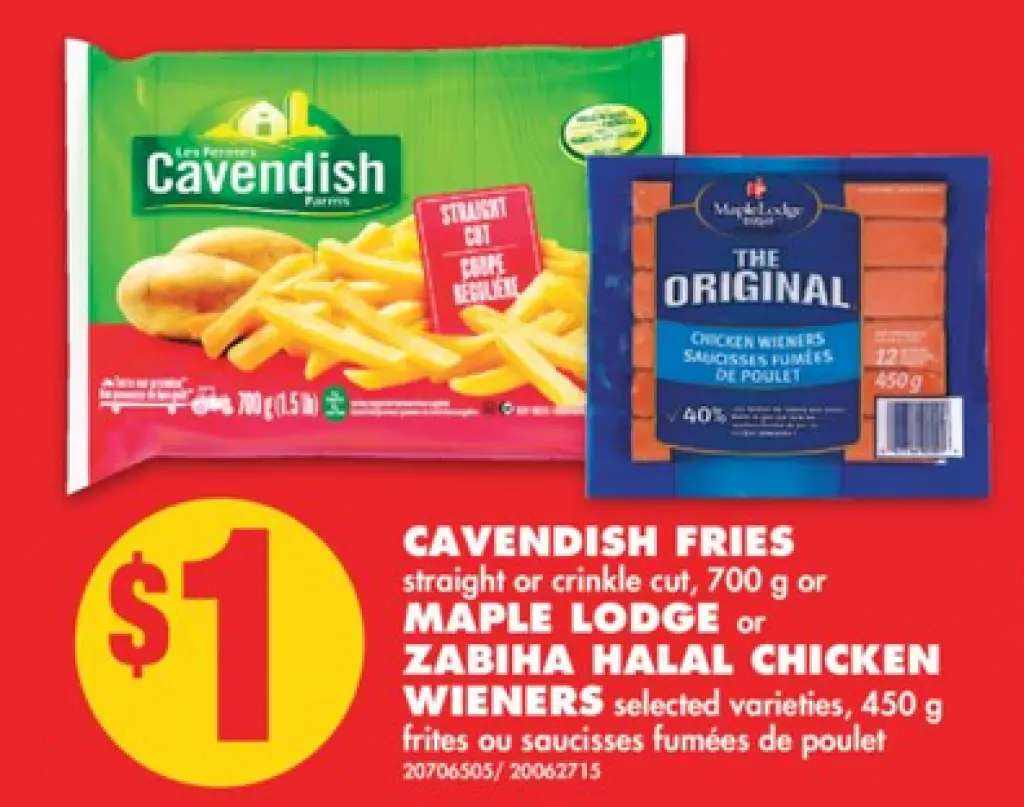 This deal is available for the 700g Bag of Cavendish Fries, Straight or Crinkle cut. Your choice.
How do I get FREE Cavendish Fries @No Frills?
In order to seize this deal and save money on your grocery shopping this week, we invite you to follow this easy step-by-step guide we have made for you :
Click on the "Get the Cavendish Farms Coupon" button below to get redirected to the coupon page on the Save.ca portal
Clip the coupon and proceed to claim it
Click on the "Get coupons" button on the Save.ca website. Once you do that, you will be asked to log in to your account. Do it. If you do not have an account yet, then create it. It will take you one minute to do so, but the benefits are tremendous so go for it.
Log in and mail yourself the coupons. You can either print them or save them on your smartphone to show them to the Cashier at your local No Frills store.
Head over to your nearest No Frills Store to pick up your Cavendish Fries bag freebie
That's everything you need to do. I hope you will get in time before the deal ends.
I would appreciate it if you share any feedback or thoughts about this offer with me in the comments below.
Who can benefit from this deal?
This deal is only valid at No Frills Stores in Canada, from February 11th to 19th, 2020.
Also, don't hesitate to share this deal on your social media to let your friends and family know about it.
Don't forget to subscribe to our Newsletter to receive the best Canadian deals before anyone else.
Happy freebies hunting :)
Be the first to get the latest freebies in your inbox