Last Updated on September 15, 2021
Who doesn't love Tim Hortons? We all do. The good news is Tim Hortons is giving us back some love with the NEW Roll Up to Win Promotion. This year it's even better because EVERY ROLL IS A WINNER.
UPDATE: Just in. Roll Up The Rim 2021 is back starting September 20, 2021.
I mean, getting all excited about picking up a hot beverage every morning at your local Tim Hortons is one of the most Canadian things ever.
This Tim Hortons freebies are offered to celebrate the launch of the annual Roll Up To Win (aka Roll Up The Rim). Other than 1,800,000 FREE Reusable Cups, they are also offering over 18 millions of prizes, such as :
FREE Tim Hortons Coffee, FREE Tim Hortons Snacks, and food freebies
1,759,500 Tim Hortons-branded Reusable Cups
15 x Volkswagen Vehicles, ($35,000 value CAD each)
13 x 100,000 AIR MILES® Reward Miles,
10 x Week-long Getaways at Fairmont Hotels & Resort
750 x Parks Canada Discovery Passes
50 x Samsung Galaxy S21 5G Smartphones
75 x Samsung Galaxy A51 Smartphone
75 x Samsung 65" TVs
1,200 x Skullcandy Wireless Earbuds
40 x Xbox Series S
250 x $1,000 American Express® Retail Prepaid Cards
300 x Parkland $100 CAD Fuel Cards
50 x 'Movies for a Year' Cineplex® Premier Card Prize
1,000 x Home Hardware $100 CAD digital Gift Cards;
10 x 1-year Crave Subscriptions
20,000 x Spotify Premium 1-month Subscriptions
25,000 x UberEats $20 CAD Gift Cards
2,000,000 x Skullcandy $20 CAD promo codes
250,000 x Cineplex Store® Movie Rental Prizes
and so on!
How to get FREE Tim Hortons Reusable Cups and other gifts from Roll To Win 2021?
Would you like to have a Tim Hortons Reusable Cup for FREE? It couldn't be easier.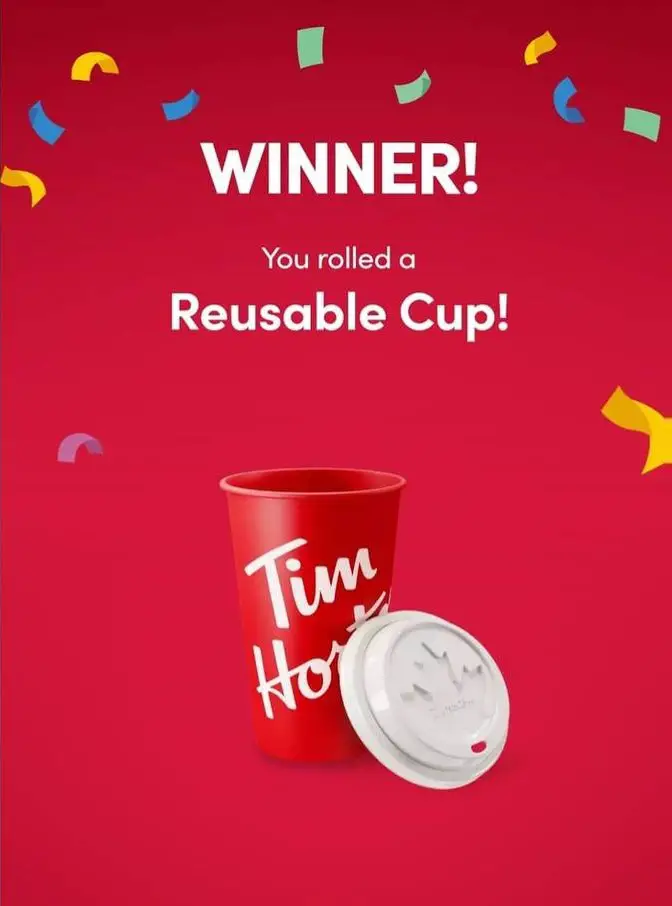 You will start by scanning your Tim Hortons App or by using the Tims Reward Physical card when making a purchase, you will earn more or one "Rolls which will reveal the prize you won.
Click here to Learn more about the offer on Tim's Website.
How to participate in Roll Up To Win 2021 and get FREE Tim Hortons Coffee, Snacks, Food, TimCards & more gifts
Do you want to seize this opportunity, play for a chance to secure one of the 18 million freebies handed out by Tim Hortons? Well, you have come to the right place. To benefit from this offer, simply follow this easy step-by-step guide we have prepared for you.
So, starting September 10th, 2021, you can earn FREE Tim Hortons Rolls to roll up to WIN, either on their website or through the Tim Hortons Mobile App.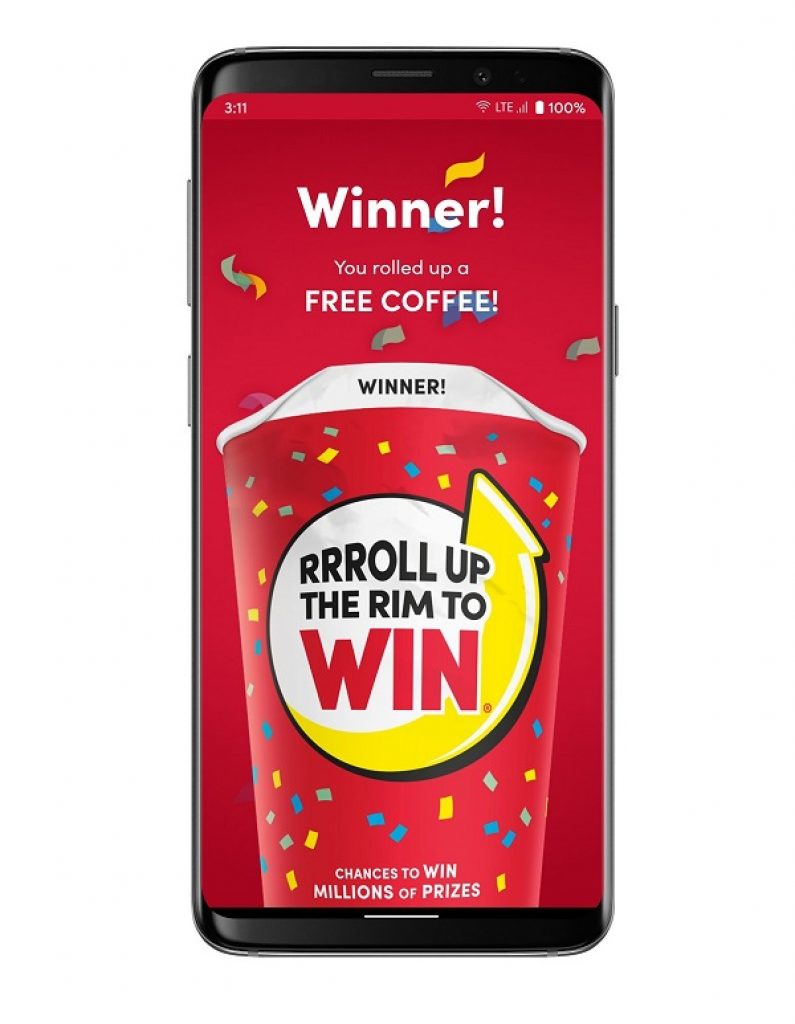 Each time you purchase a hot beverage or a Tim Hortons Product and scan your Tim Rewards Card, you will be offered FREE Tim Rolls to Roll Up To WIN and see what you can get for free.
Click here to go to the official website of Tim Hortons, on the Roll Up To Win 2021 Offer page. You can find there the official rules of the contest and all the information you could need.
Make sure you understand how it works and set up the Tim Hortons App with your Tim Rewards Card before the contest starts.
Let us know what you get in the comments below or share pictures with us. We will do the same.
Who can get Tim Hortons' freebies?
This opportunity is held by Tim Hortons Canada, so it's only for residents of Canada, including British Columbia, Alberta, Saskatchewan, Manitoba, Ontario, Quebec, New Brunswick, Prince Edward Island, Nova Scotia, Newfoundland and Labrador, Yukon, Northwest Territories, and Nunavut.
Also, don't forget to subscribe to our newsletter to make sure you receive free samples offers in Canada before anyone else.
Have a good day :)
Be the first to get the latest freebies in your inbox