Last Updated on August 3, 2023
There is a new offer good for a free Siggis Yogurt.
Discover the refreshing taste of Siggi's Skyr Yogurt with simple ingredients and not a lot of sugar without having to pay anything at all. Here is how you can get this freebie in Canada.
How to get a free Siggi's Yogurt?
NEW! With a coupon – AVAILABLE
Be quick to claim your mail-to-home coupon with Websaver.ca and get any one (1) siggi's® Yogurt for free at Walmart.
To score this freebie, you need to claim the coupon first. To do so, I invite you to follow this link to the offer page on Websaver.ca . Log in with your account to select the coupon and get it mailed to your home address. When you receive it, read the fine print to see what stores it can be redeemed at and what Siggis' Yogurt products you can get for free.

This offer is available for a limited time only or while the supplies last.
Open to residents of Canada only.
At NoFrills with PC Optimum – SOLD OUT
PC Optimum members can seize a new holiday deal and get a free Siggi's Skyr yogurt at No Frills stores across Canada. It's quite simple, the only requirement is to be a PC Optimum member. If that's the case, CLICK HERE to head over to their website and load the offer to your account to use on your next visit to No Frills.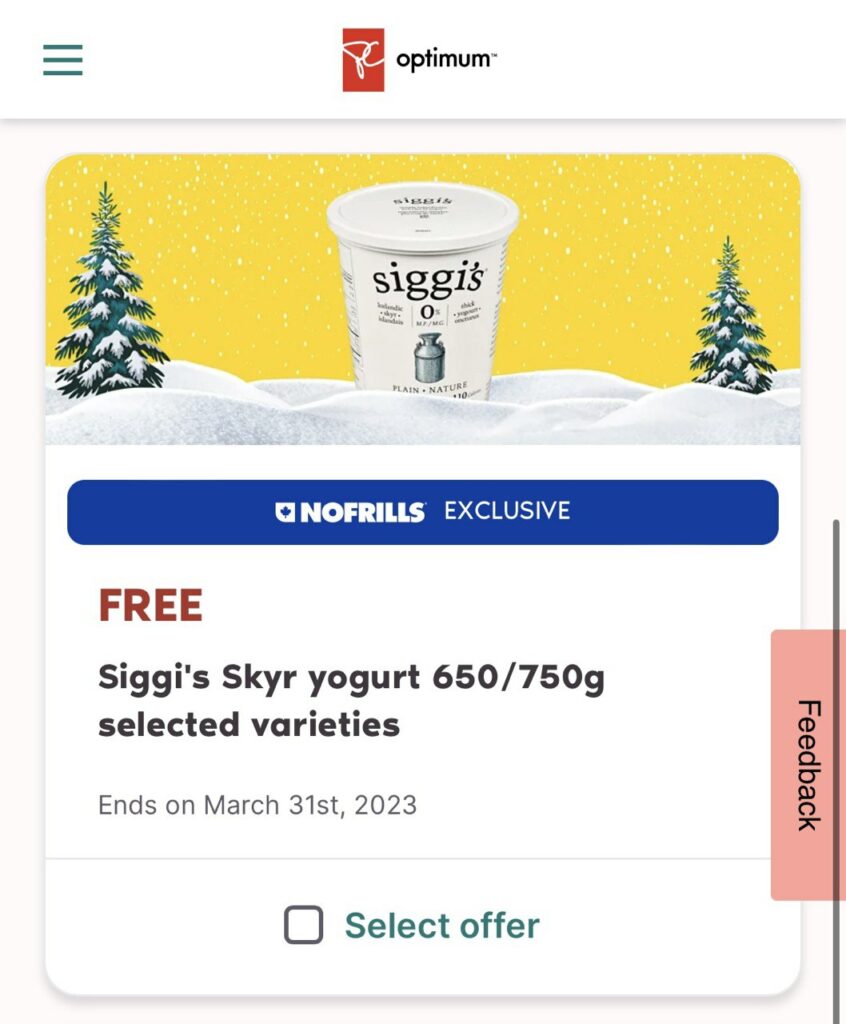 Ends on March 31st, 2023. Limit of one free Siggi's Skyr yogurt 650/750g per user.
Be the first to get the latest freebies in your inbox