Last Updated on June 19, 2020
Perfume is essentially our personal trademark. It accompanies us on a daily basis. It is part of us, part of our life, and reflects our personality and moods. That is why choosing the right perfume is never an easy task.
But, we cannot just go around buying perfumes to see if they match our personal body odor, personality, and moods. I mean, I wish we could do that but unfortunately, perfume is expensive. That is why, the smartest thing to do is get as many free perfume samples as we can, to try perfumes without wasting money. It's a win, win, right?
Well, today, Mugler Canada is teaming up with Sampler to offer you an amazing sampling opportunity.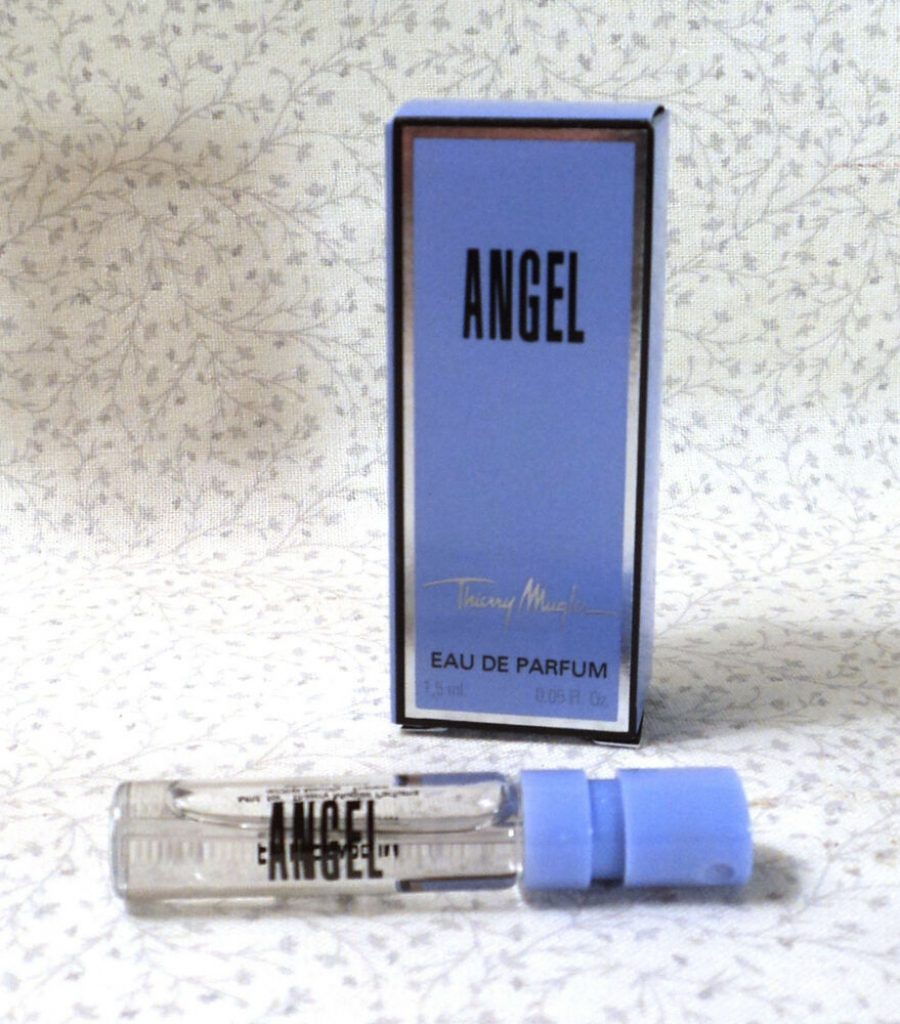 In fact, they are inviting you to try their famous perfume Angel for FREE. So, do not wait any longer and come follow the instructions to request your FREE Samples of Mugler Angel Perfume.
How to get FREE Samples of Mugler Angel Perfume
If you want to try the Angel eau de toilette perfume by Thierry Mugler and see if it matches your personality, we recommend you follow these detailed steps we have made for you :
Click on the "Get this free sample" button located below this offer. Just scroll down until you see a pink button. Yes, that's the one ;)
Once you hit the "Get this free sample" button, you will automatically be redirected to the dedicated page for this sampling offer (it's on the official website of Sampler)
Choose your language, you can either choose to continue in English, or in French.
Click on the "Connect with Sampler" button. Now, to get this free perfume sample, you must have a Sampler account. If you do have one, just log in to it. If you do not have a Sampler account, you could create one, it's very easy and will take only a few minutes.
Once you are logged in to your Sampler account, you will see an online request form to get this free perfume sample in Canada
Fill it out with your valid personal data and shipping details
Review the information you have filled in and submit your online request form
Wait for your free perfume samples to arrive at your doorsteps!
That's it, you must allow up to 4 weeks for this amazing free perfume freebie to be shipped to your mailbox.
Who can get FREE Samples of Mugler Angel Perfume?
This free sampling opportunity by Mugler Canada and Sampler is only open to residents of Canada, who are 16 years of age or older at the time of registration.
There's a limit of one FREE Mugler Angel Perfume sample per household. Also, the supplies are limited, so hurry up to get your freebie while you still can.
You could also subscribe to our newsletter to never miss a free sample in Canada again.
Don't forget to share this free sample perfume with your friends and family so they can get theirs as well.
Have a nice day :)
Be the first to get the latest freebies in your inbox