Last Updated on September 2, 2021
Are an expecting mother? Or do you already have a baby in your house? Here is an opportunity for you to treat your little one with some free baby samples to receive by mail.
In fact, Enfamil is inviting you today to request your free formula samples and kids' products.
As mothers, we only want to offer the best care and products for our little ones. But, it could be expensive to buy all the products out there to try. Luckily, we can sometimes get free baby stuff without spending a dollar.
What will you receive from Enfamil?
Are you wondering what free stuff are you exactly going to get by requesting this baby sample kit from Enfamil? Well, we have the answer to your question.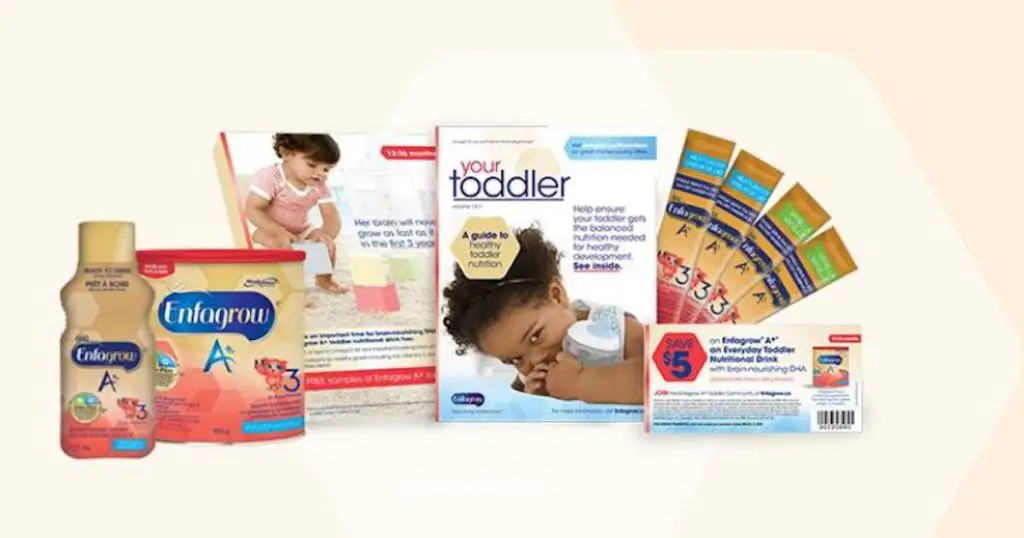 The offered freebies by Enfamil are :
Free Enfamil A+ formula Samples
Free baby samples from Enfamil Partners
Nutritional advice, support and reading materials
Your New Baby, Your Growing Baby, and Your Toddler magazines
Enfamil Printable Coupons to get their products free of charges (Nursette 6-pack, Enfamil Standard-Flow Soft Nipple, FREE Enfamil A+ Ready to Feed Bottles, FREE Enfamil A+ Gentlease Single Serve, etc… )
& more stuff
How to receive free baby stuff by mail?
If you want to receive these baby freebies by mail, then all you need to do is follow this easy step-by-step guide I have prepared for you :
Click on the "Get this free sample" button below to get automatically redirected to the official sampling page. The said page is on the Enfamil website. Please click on the button depending on where you live (CA or US)
Join My Family Beginning by Enfamil A+
Scroll down the page to the last block
Indicate your baby's birthdate or due birthday if you are an expecting mother
Click on the "Continue" button
Complete the provided form with your valid personal details and accurate shipping address
Pick a package
Submit your request form
That's everything you need to do to benefit from this awesome offer.
Who can get FREE Samples from Enfamil?
This free sampling opportunity is open for Canadian Residents, including the province of Quebec.
Enfamil is offering the same opportunity for US Residents. If you live in the US and want to get over $400 in samples, coupons and special Enfamil offers, then sign up by clicking on the "Get this free sample in the US" button below.
Hurry up to seize this offer because the supplies are limited.
If you appreciate our content, please consider subscribing to our newsletter to receive the latest free samples in Canada daily.
You could also share this offer on your social media to let your friends and family know about it.
Let us know what you think about it in the comments below!
Have a great day.

Get this free sample in Canada


Get this free sample in the US

Be the first to get the latest freebies in your inbox