Last Updated on January 20, 2022
Looking for some free Clarins Double Serum Eye samples in Canada? Here you can find all the ways you can score a free Clarins Eye Serum sample by mail.
The Clarins Double Serum is made with natural ingredients, including 21 plant extracts. Thanks to its double formula and components, this freebie from Clarins promises to help you get rid of all kinds of aging signs in a very short amount of time.
How to claim FREE Samples of Clarins Double Serum in Canada?
NEW! With ChickAdvisor – AVAILABLE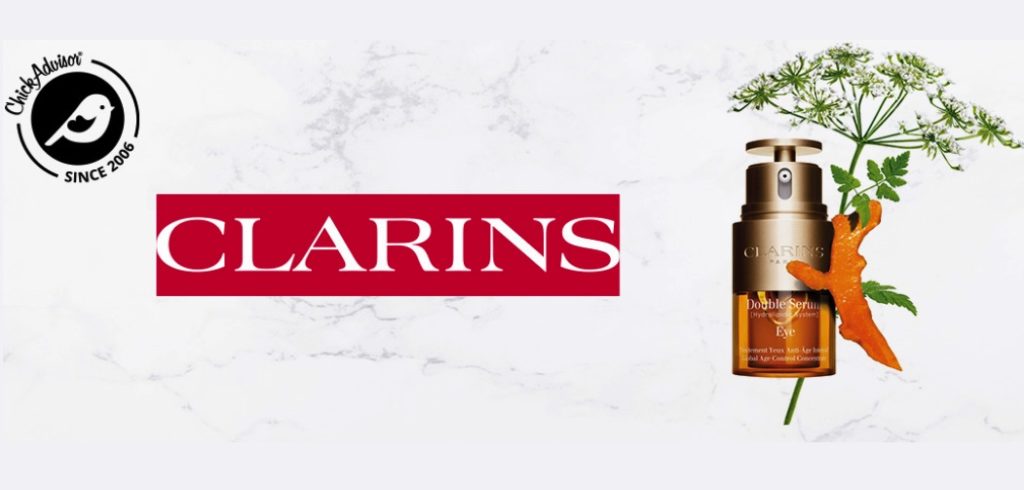 For a limited time, you can score a free sample of Clarins Double Serum eye with ChickAdvisor. To get yours without further delay, I invite you to follow this link here to the request form. Complete it with the required info and answer a few questions so they can define your eligibility.
Available for a short period of time only. GO!
Don't hesitate to subscribe to our newsletter to make sure you receive the best Canadian FREE Stuff whenever an offer is available.
You can also help us spread the word about this Clarins Skincare freebie by sharing this offer with your friends and family on social media.
Happy freebies hunting!
Check out this list for more product review offers with ChickAdvisor in Canada.
Thru Sampler – EXPIRED!
It's the beginning of the month, which means there are new freebies and free samples available on Sampler.io to be claimed. One of June's samples when it comes to skincare is a Clarins Double Serum.
The plus is thanks to the Clarins x Sampler.io partnership this month, you can receive it for free to your doorsteps.
You can be as quick as a flash to log in to your Sampler.io account and see if you qualify to receive FREE Samples of Clarins Double Serum in the mail to your home address anywhere in Canada.
If you do not have a Sampler.io account yet, we would strongly recommend you create one because they regularly offer free samples and high-value freebies without surveys or hidden fees. You can check out our article that explains all the steps you need to follow to get started with Sampler.io and start receiving diverse freebies each month.
These Clarins Serum Samples are provided for free for people living in Canada, all provinces and territories included who qualify for it.
Be the first to get the latest freebies in your inbox