Last Updated on August 5, 2023
Get your hands on free Country Harvest Bread with this new Country Harvest Coupon available in Canada.
Check out the list below for the latest offers.
How to get a free Country Harvest Loaf of Bread with coupon?
NEW! BOGO Country Harvest Coupon – Buy One, Get One Free – AVAILABLE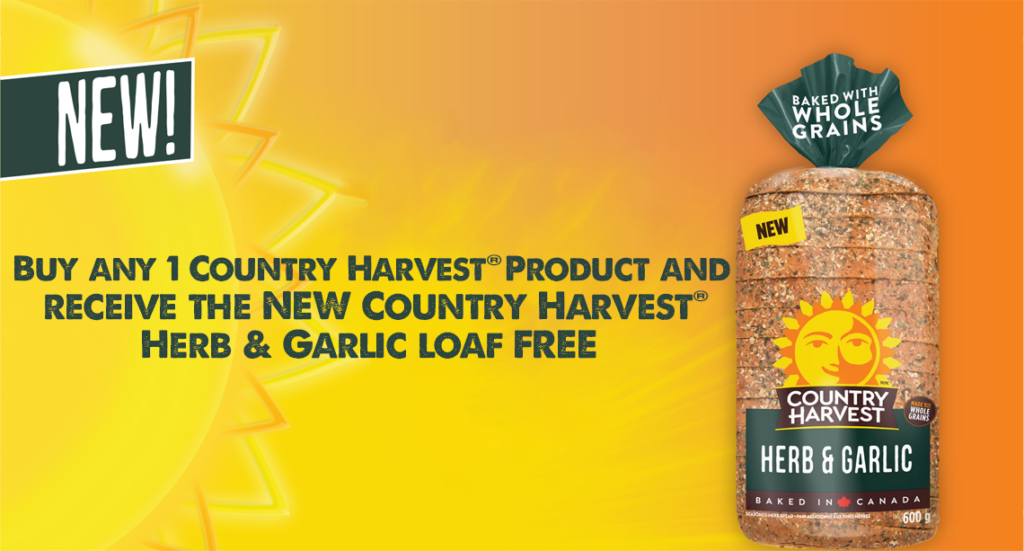 There is a new BOGO Coupon available. You can get a free loaf of the NEW Country Harvest Herb & Garlic Bread & when your purchase any Country Harvest Bread. It's basically two for the price of one. To get your coupon, simply CLICK HERE and proceed to print it. Then use it on your next purchase.
If the link above isn't working, you can go to their website and scroll down to the Offers & Coupons section. Click on it to access the BOGO Coupon.
Available for a short period of time or while supplies last only.
Residents of Canada only.
Free Product Coupon – SOLD OUT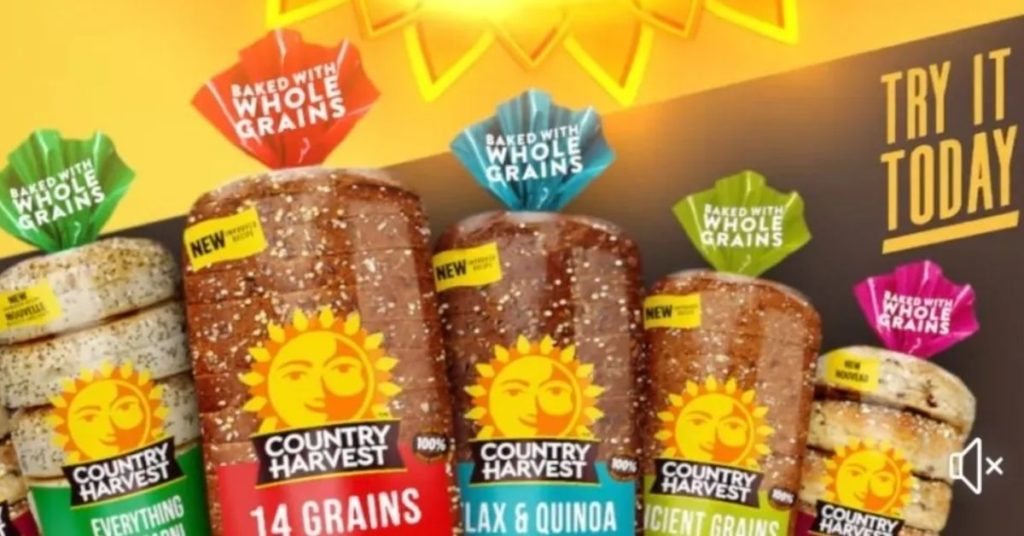 Country Harvest are distributing new product coupons to residents of Canada. Each coupon is good for :
One (1) Free COUNTRY HARVEST® LOAF (up to 650g)
OR one (1) COUNTRY HARVEST® pack BAGELS (450G).
It's quite simple. Start by claiming the Country Harvest Coupon, then redeem it at participating stores across Canada.
To get the coupon, I invite you to follow this link to the offer post on Facebook. Click on the 'GET OFFER' button to see the request form appear. Fill it out with the required information and wait for your FPC to be shipped in the mail.
Once you receive it to your home address, simply read the fine print to figure out where to pick up your free Country Harvest product in Canada.
NOTE: If you are having trouble getting the form to open, you can simply send a message to the Country Harvest page and they will assist you as best as they can.
Be the first to get the latest freebies in your inbox