Last Updated on December 24, 2020
Grab a free Chai Masala sample with Moms Chai Masala. Be as quick as a flash to order your Chai Masala freebie to try out before you decide to buy. The sample packet will have enough Chai Masala to make 5 cups of Authentic Indian Chai.
This is a great opportunity to discover the Moms Chai Masala brand in Canada.
To get your mitts on a Moms Chai Masala Sample Pack by mail, we invite you to follow the highlighted link below to the sampling page. Pop up your first name and valid email address in the corresponding fields and send it away.
Click here to order this freebie
Right after, check your inbox from an email from MomsChaiMasala (see picture below). I got my email almost instantly.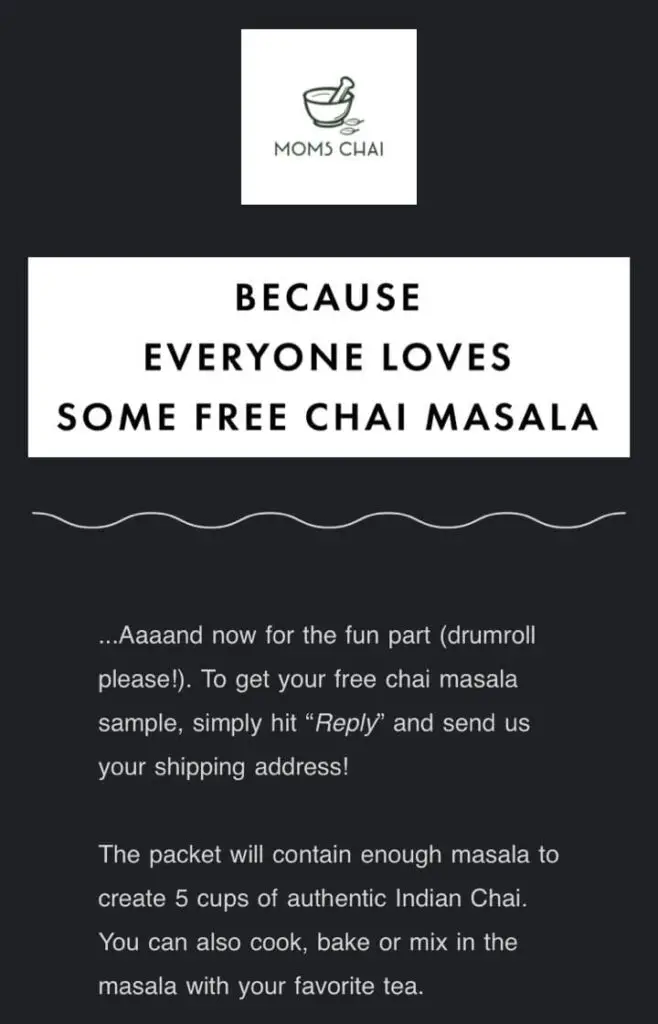 The email is basically saying that to get your Chai Masala freebie by mail, you just need to reply to their email with your shipping address.
Only residents of Canada can request a sample of this.
Valid for a limited time or while supplies last.
Be the first to get the latest freebies in your inbox