Last Updated on October 2, 2023
Social Nature is currently offering a fantastic opportunity for residents of North America to try and review free Bob's Red Mill Snack Bars without spending a cent.
If you're a fan of delicious and nutritious snacks, you won't want to miss out on this limited-time offer.
Find out below how you can claim your free sample through Social Nature.
How to get free Bob's Red Mill Snack Bars with Social Nature?
To receive your voucher for a free Bob's Red Mill Snack Bar, all you have to do is follow the steps explained below:
Click here to go to the offer page on Social Nature
Once on the page, log in with your account
Click on the 'APPLY TO TRY' button and answer the questions.
To help you out, you can find below the answers I chose and I got a match. So I suggest you reply the same:
A Couple of times a month.
All of the Above
All of the Above except the Private Store.
Seen it in the Store but haven't tried it.
All of the above.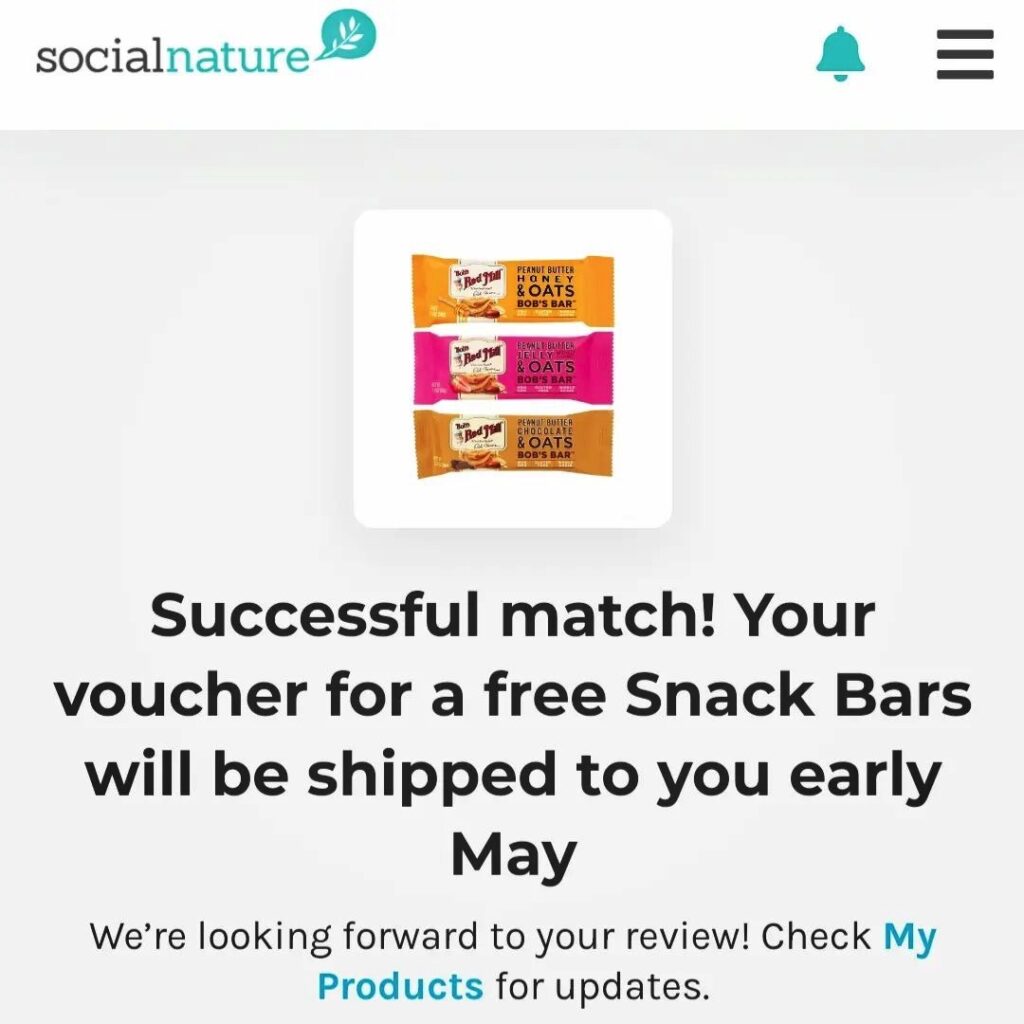 If you qualify for it, you will receive a voucher in the mail within a few weeks.
Each voucher is good for one free Bob's Red Mill Snack Bar, 1.76oz (50g), up to $2.99 value. It should be shipped to you in early May so be patient.
(This offer is available again, so if you qualify for it this time, your voucher will be shipped early October)
Please note that this offer is only available to residents of Canada.
Bob's Red Mill provides high-quality, wholesome products. Their Snack Bars are no exception, made with simple and clean ingredients that are perfect for on-the-go snacking.
These bars are available in a variety of mouthwatering flavors. Moreover, they are packed with nutrients to keep you fueled and satisfied throughout the day.
So grab one to try for yourself while supplies last.
Be the first to get the latest freebies in your inbox