Last Updated on January 6, 2020
The calendar allows us to indicate the date. It is the oldest way to organize our daily lives. It allows us to check the day, month and year relating to a specific event, past or future.
Nowadays, every smartphone offers you the possibility to get your own, customizable digital calendar. But, in my opinion, nothing beats a good old fashioned calendar.
Luckily, I'm not the only person who shares this opinion. If you are like me, and think that Calendars are still a thing, then you are invited today to get your hands on a FREE 2020 Milk Calendar.
This Canadian Freebie is given to you by the Dairy Farmers of Ontario.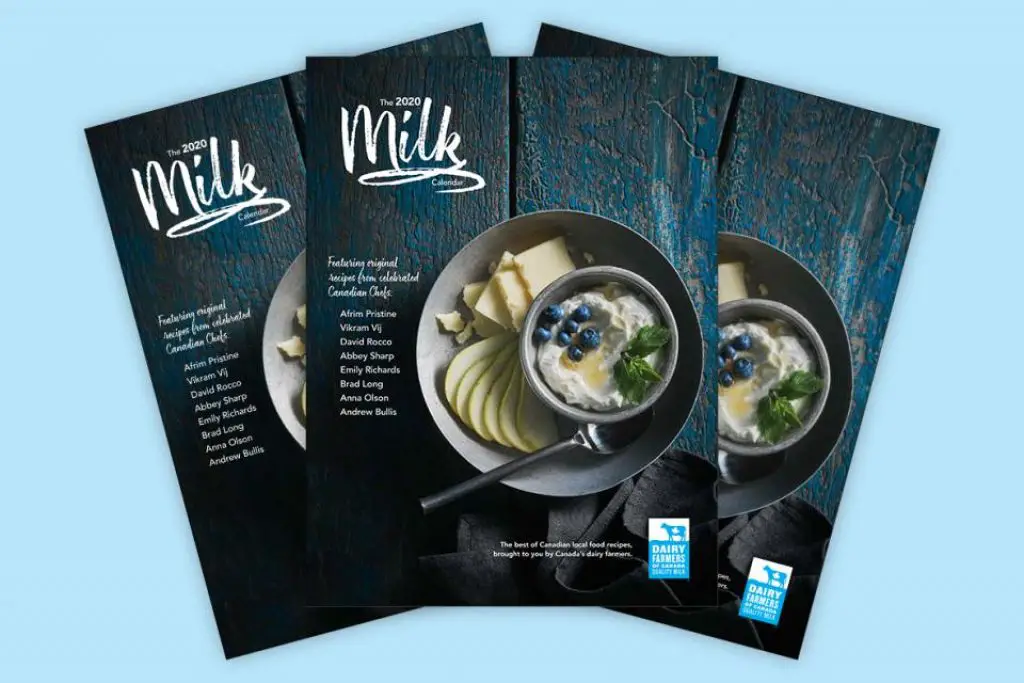 The FREE 2020 Milk Calendar comes with a pretty cool feature. It has a wide variety of recipes from some of Canada's most beloved chefs and local food luminaries. Such as Afrim Pristine, Vikram Vij, David Rocco, Abbey Sharp, Emily Richards, Brad Long, Anna Olson, Andrew Bullis and so on.
How to get a FREE 2020 Milk Calendar?
So, what are you waiting for to claim your FREE 2020 Calendar and start organizing your year? Without further ado, please follow the outlined instructions below in order to get a copy of this lovely Calendar.
Requesting this free calendar is really easy. Start by clicking on the "Get this free sample" button down under this offer. By doing so, you will be automatically redirected to the Dairy Farmers of Ontario official website.
Once you are on the website and on the dedicated page for this freebie, you will find a request form.
Complete the said online request form with your correct personal details and accurate shipping details.
Check the box below to explicitly accept to receive communication, deals, and special offers from the Dairy Farmers of Ontario.
Once you are done filling out the form, please click on the "Submit" button below the form to confirm your request.
Who can get a FREE 2020 Calendar?
This opportunity is launched by the Dairy Farmers of Ontario, and it is strictly reserved for legal residents of Canada only. All provinces, including Quebec.
This 100% Canadian Freebie is only valid while the supplies last. So, hurry up to request yours today.
Please consider sharing this offer to tip off your friends and family about it. You could easily do so by using the social sharing buttons present in this article.
Don't forget to subscribe to our newsletter, so you can receive the latest 2020 free samples offers in Canada.
Have a good day everyone.
Be the first to get the latest freebies in your inbox