Last Updated on September 11, 2020
Shoppers Drug Mart always finds a way to pamper us with FREE PC Optimum Bonus Points. This time, SDM is offering any Canadian who signs up for a flu shot reminder a bonus of 500 FREE PC Points.
In order to claim your FREE PC Optimum points while the offer lasts, we suggest you follow this simple step-by-step guide below.
You need to hit the "Get this free sample" icon at the bottom of this page to be redirected to the Shoppers Drug Mart promotion page.
You will find a field where you are invited to put your postal code and find a store near you. Select the one you want and set a Flu Shot reminder by clicking on the red watch icon near the store you selected.
Right after that, you will be asked to provide your PC Optimum Card ID so they can give you your bonus points. (see picture below)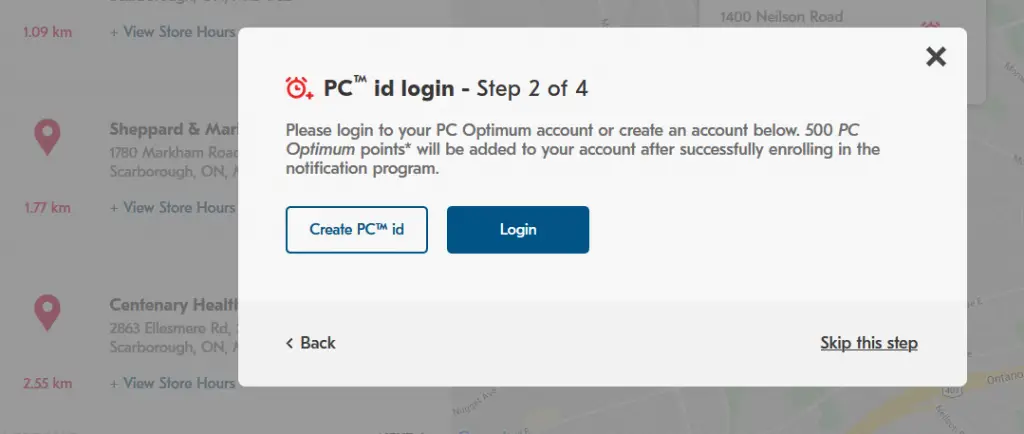 Log in and follow the instructions to get your free points as soon as possible.
Limit 1 bonus per account.
This promotion runs through October 15, 2020. Make sure you do your flu shot reminder before then to get your free points.
"As a reminder, pharmacists cannot administer a flu shot to children under the age of 5 in the majority of provinces, and under the age of 7 in Manitoba."
You can also get up to 1,000 PC Optimum Bonus Points per day for FREE (No Frills' Aisle Of Glory Game)
Be the first to get the latest freebies in your inbox