TopBox Circle Free samples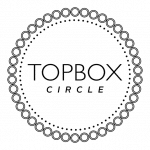 Looking to receive free samples with TopBox Circle sampling program, missions and product testing opportunities? Wether you are looking for full size beauty and skincare products or Perfume samples by mail and, TopBox is the address for you.
Here you can find the latest free TopBox Circle samples & freebies available to residents of Canada, the US and recently the UK. Updated daily!
They regularly offer plenty of beauty products to test out for free, makeup freebies, haircare, perfume and fragrances samples, haircare and skincare samples.
All products on the TopBox.ca sampling platform comes from well-known and famous brands we all know and love. Including Dove, Yves Saint Laurent, Marc Jacobs, Degree, Garnier, MAC, NARS…