Last Updated on February 13, 2020
Do you want to take care of your skin and get rid of any pimples? Hurry up to claim your FREE Samples of BFF Pimple Patch from Best Face Forward Skincare Australia.
The BFF Pimple Patch is 100% vegan and made with natural ingredients. It doesn't contain any parabens nor peroxides. The cherry on the top is: it's cruelty-free.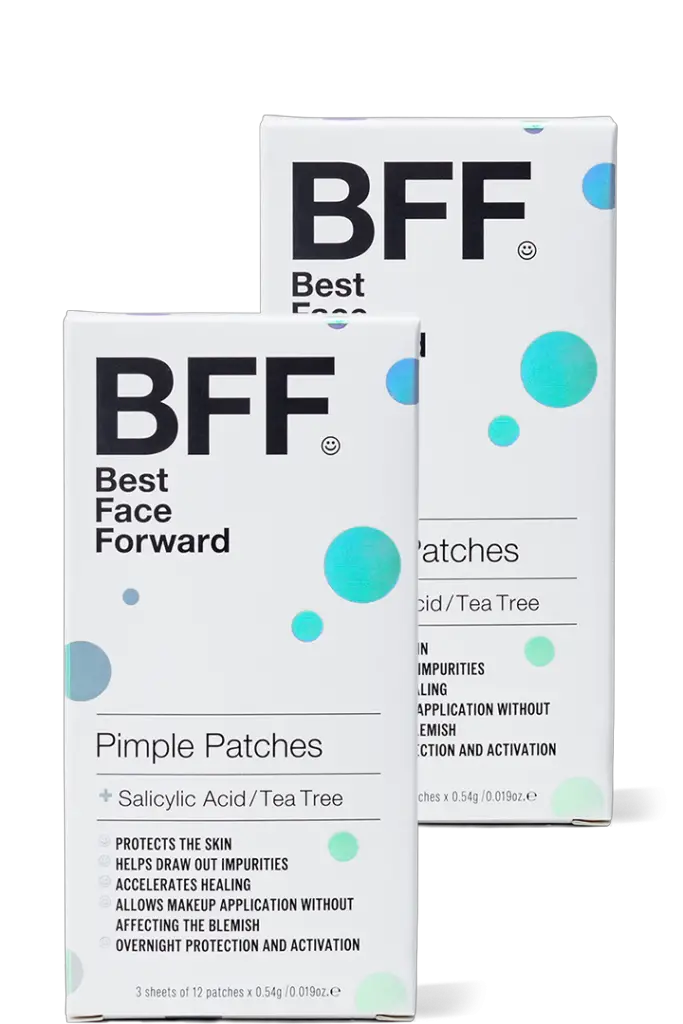 The invisible silicon patch is meant to reduce blemishes and pimples in under 12 hours of use.
How do I get a BFF Pimple Patch for FREE?
Interested already? Very good. In order to request your free BFF Pimple Patch samples, we invite you to follow without further delay this very simple step-by-step we made for you.
Start by clicking on the "Get this free sample" button below to get redirected to this Aussie freebie page. Once you are on the BFF Skincare website, please scroll down the page until you see the online subscription/request form. (Note that in order to request this skincare freebie, you have to mandatory subscribe to the BFF newsletter. However, you can unsubscribe afterward.)
Complete the request form with your valid personal details and accurate shipping address. Head over to Instagram and follow @bff.skincare, then check the box located below the request form.
Once you are through with this, click on the "Get the free patch" button to submit your request.
That's all. We hope that you will enjoy this patch. Let us know what you think about it once you have received and tried it.
Who can get FREE Samples of BFF Pimple Patch?
This sampling campaign is only open to legal residents of Australia, including QLD, SA, TAS, VIC, WA, ACT and NT.
There's a limit of one sample per person.
You can help us spread the word about this free skincare sample by sharing this offer with your friends and family on social media. To do so easily, simply click on the social sharing buttons present on our website.
Don't forget to subscribe to our newsletter to make sure you receive offers about free stuff in Australia.
You can also opt-in to receive relevant push notifications from us whenever an Aussie freebie is published. We won't spam you!
Happy freebies hunting!
Be the first to get the latest freebies in your inbox